Should My Friend in Baltimore Fix My Car Instead of Filing a Claim?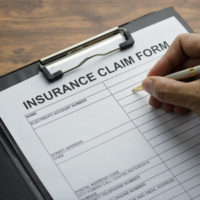 If you were in a Baltimore car accident, your vehicle may have small repairs such as dents and scratches that need to be taken care of. And if you have a friend who likes to fix up cars as a hobby, they may offer to fix your vehicle. Before taking them up on their offer, be sure to weigh the cons of not filing a claim. There is the possibility the other party will later say you owe them money, even if they said they wouldn't do so at the site of the accident. Delayed onset injuries are possible as a result of car accidents, for instance.
Connect with a Baltimore car accident lawyer after a collision and have them assess your unique situation. It is possible that contacting your insurance company is an important step to protecting your rights. Private agreements can lead to legal headaches later. When you work with a skilled Maryland attorney, you will know that they have your best interests in mind.
Main Areas for Compensation
Of course, claims and cases can be complex, but there are typically three main areas that need to be looked into when an attorney is assessing your case. These include the following:
Damage to your car
What damage was sustained by other vehicles
Personal injuries, both to drivers and passengers, in all vehicles involved in the crash
It is important you take moves to protect yourself. If you choose to fix your car on your own and the other party files a claim, you may suddenly be owing thousands of dollars. The insurance adjuster could call you out of the blue and have you admitting fault before you realize what is happening. Instead, have a lawyer field these questions for you. Once an attorney is familiar with your case, you can simply tell an insurance company to talk to your lawyer.
Some are Concerned of Auto Insurance Premium Increases
One of the many reasons why individuals consider fixing their vehicle on their own rather than file a Maryland claim is that they fear their auto insurance payments will increase. This can happen, in some instances, but many financial figures need to be weighed before making a decision.
When you share the details of your accident with a Baltimore car accident lawyer, they can assess the situation and let you know what to expect moving forward. Personal injury lawyers work on Maryland car accident claims every day, there are many details to consider that you may never have thought about. Skilled lawyers know how much claims are worth and how securing or paying on a settlement could impact premiums.
Do you need a Baltimore legal professional to walk you through the pros and cons of contacting or not contacting an insurance company? If you have high medical expenses, connect with a skilled attorney who can navigate complex claims. Reach out to the legal team at Iamele & Iamele, LLP. With years of personal injury claim knowledge, our attorneys can help. Contact us today for a free initial consultation.
https://www.iamelelawfirmbaltimore.com/car-accidents-and-baltimore-rideshares/