What to Consider As You Choose a Maryland Car Accident Lawyer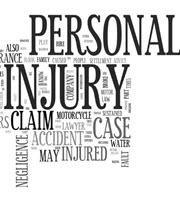 If you are recovering from injuries after a car accident in Baltimore or Washington DC, you need a Baltimore car accident lawyer on your side. Sometimes a friend or family member will have a recommendation, but how do you know if you can truly trust that person?
You do not have to work with a lawyer who hasn't earned your trust. In order to secure the results you want, do some research and connect with the best attorney for your situation.
Areas of Expertise and Costs
Asking your potential attorney about qualifications and fee structures is a good place to start. Most lawyers have specialities in certain areas of law. For example, a personal injury attorney who specializes in car accident cases will be happy to share the results of past clients with you. You can also ask how long they have been practicing.
The testimonials provided by an attorney are a great place to start, from there you can do some of your own research as well. Search for their name online and find clues to their professional history. If questions about what you have discovered arise, you can move on to another legal professional on your list or ask the lawyer for more information.
In regards to payment, how lawyers are paid can vary. For some, they charge an hourly rate. Others choose to provide their services on a contingency fee basis. A contingency fee means the lawyer is paid through the winnings of the claim or case. That said, you may have to cover the material expenses until the case is settled or awarded.
Some examples of material expenses:
Expenses connected to obtaining reports
Fees for experts
Notarization expenses for witness statements
There Are Timelines, but Don't Rush
While it is true there are timelines to follow when filing personal injury claims and moving forward with personal injury lawsuits, an experienced Baltimore car accident lawyer can walk you through the statute of limitation requirements without rushing you into a commitment to work with them. Take your time and calmly select an attorney you trust, because a lawyer advocating for you is the best path to maximum compensation. Rushing and choosing the wrong attorney can cost you a lot in the long run.
One last item to note is availability. While you do not want to choose a lawyer without any work (as that can be a sign in and of itself) it is also important to select an attorney who is not too busy. Your claim deserves attention. Find a lawyer who can give you and your claim the attention it needs.
Do you need a lawyer you can trust after a Maryland car accident? Let our attorneys work toward a fair settlement for you and your family. Do not be deterred by the suggestion of a reduced or denied claim. You have rights. Healing from car accidents is difficult, let us take care of the legalities. Reach out to the legal team at Iamele & Iamele, LLP to understand your options. Contact us today for a free initial consultation.
https://www.iamelelawfirmbaltimore.com/are-you-suffering-from-income-loss-after-a-car-accident/