What Not Do When Charged with a Baltimore DWI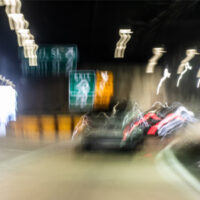 It is extremely stressful to be pulled over in Baltimore or Washington DC and accused of driving while intoxicated. As nervous as you might be, it is important to protect yourself and not make the situation worse. There are very tough consequences for a DWI in Maryland. Do not simply admit to things that are not true because you want to please law enforcement, it can make things more difficult for you later
There are some things you should avoid saying when charged with a DWI. If an arrest does occur, be sure to reach out to an experienced Baltimore DUI & DWI lawyer for advice. Seasoned attorneys know the best strategy for different circumstances.
Resist the Urge to Say too Much
Discussing the possibility you may or may not be drunk with police officers is something that should be avoided. You may have had a drink and not be impaired, for instance. Talking too much about what you drank or when you drank it could be used against you later. You do not have to share extensive information about the situation, politely decline questions that feel intrusive.
Talking too much can happen when people are nervous, it can be a way to try and smooth over the situation. Trying to charm law enforcement is not advised. The possibility of you saying something that is incriminating is too high. That said, you should be polite and comply as needed. Be clear, tell the truth, but do not rush to talk about details. Connect with an attorney.
You Can Decline a Field Sobriety Test
In the state of Maryland, a person who is pulled over can decline to take a field sobriety test. These tests such as walking toe to heal are not always reliable. Plus, they are not scientific, it is all based on observation. Declining a field sobriety test may help your case later. After all, if you pass a breath test but police say you failed a field sobriety test, that can lead to a different set of legal issues. An individual's balance can be altered for a variety of reasons, field sobriety tests are not scientific assessments.
DWI charges are serious, they should not be dismissed. In Maryland, drunk driving charges are misdemeanor crimes. If you are found guilty, there could be fines and jail time. Some face $500 fines and jail time of two months. Others are facing five years in jail and fines up to $5000. Protect yourself by not saying too much, then connect with an attorney who can help you prepare for next steps.
If you are charged with a driving while intoxicated and believe you may have said too much, connect with a Baltimore DWI lawyer to discuss your case. There are options, an experienced legal team has the knowledge needed to defend you.
Were you charged with a Maryland DWI? Contact the legal team at Iamele & Iamele, LLP to understand your options. Our knowledgeable attorneys can defend you against minor and serious criminal charges. Contact us today for a free initial consultation.
https://www.iamelelawfirmbaltimore.com/maryland-car-accidents-and-post-concussion-syndrome/