Maryland Car Accidents and Post-Concussion Syndrome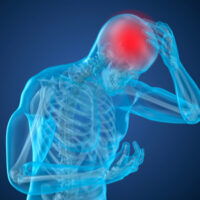 When a person's head is subjected to sudden, violent movement or a blow, a concussion is possible. Concussions sometimes result in a person losing consciousness, but not always. Symptoms can even appear days after an event. Then, in some cases, symptoms persist past normal recovery times. Unfortunately, car accidents in Baltimore and Washington DC have resulted in post-concussion syndrome diagnoses.
If you are suffering from emotional issues or cognitive issues due to post-concussion syndrome, damage recovery to help get your life back on track may be possible. While a financial award can't turn back time, it can help to secure the best possible medical care for your future. Talk to a Baltimore car accident lawyer to learn more.
What Are Post-Concussion Syndrome Symptoms?
Symptoms of a concussion include the following:
Severe or persistent headaches
Fatigue or sleep disturbances
Dizziness or confusion
Vision troubles, including blurred vision
Anxiety or irritability
Nausea or vomiting
Loss of memory or concentration
Sensitivity to light and noise
Ringing in ears
Mild to severe depression
Some find they experience personality shifts. In those situations, the whole family needs to adapt to emotional changes which can  result in relationship difficulties. If symptoms persist, you could be suffering from post-concussion syndrome.
Seeing a doctor after an accident is essential. All injuries must be assessed and then monitored in order for a person to heal as quickly as possible. With concussions, symptoms might not appear immediately but a doctor can recognize signs. And if the issues persist, a medical team knows how to help as a recovery period extends.
How Common Is Post-Concussion Syndrome?
Thankfully, for most individuals who sustain concussions, recovery times are not long and individuals are able to heal with rest and activity restriction. But, for some, symptoms are long lasting. It is estimated 5-30% will result in post-concussion syndrome. This can happen to anyone, but is more likely when individuals have suffered a previous head injury or is of an advanced age.
After a car accident resulting in head injury, talk to a Baltimore car accident lawyer. When recovery times are long, there can be extensive bills to manage, from hospital expenses to therapy fees. Plus, when there is career loss and relationship changes, there can be compensation for non-economic losses as well.
Car accidents aren't the only traumatic events that can cause head injuries. Concussions happen as a result of slip and fall accidents and violent events as well. If another was negligent, you deserve to have an experienced attorney advocating for you.
Was your concussion originally given a short recovery timeline and you now find yourself suffering for months? Let our attorneys work toward a fair settlement for you and your family. Do not be deterred by the suggestion of a reduced or denied claim. You have rights. Healing from car accidents is difficult, let us take care of the legalities. Reach out to the Baltimore car accident lawyers at Iamele & Iamele, LLP to understand your options. Contact us today for a free initial consultation.
https://www.iamelelawfirmbaltimore.com/are-you-suffering-from-income-loss-after-a-car-accident/