What Is Workers' Comp?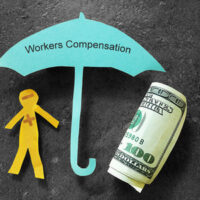 If you were injured at your Baltimore job, you may be wondering if you are eligible for workers' compensation. Essential, workers' comp is a type of insurance. It is in place to ensure a worker who becomes ill as a result of their work, or if they are injured on the job, has access to the financial compensation needed to pay for medical care, missed wages, and more.
When you sustain a work-related injury, there are paths to compensation. Talk to a Baltimore workers' compensation lawyer to learn more.
Employers Pay for Workers' Compensation
The insurance is paid for by employers. It is not an expense the employee covers, and an employer who asks or requires an employee to contribute would be making an illegal request. Payments are made by the employer to their insurance provider.
Unlike other forms of insurance, there is not a decision of fault when a workers' compensation claim moves forward. The compensation amount is not increased or decreased in connection to workers carelessness, for example. The exceptions are when a worker is under the influence of alcohol or behaves with an intent to hurt themselves, in those situations an employee may not be able to access workers' comp funds.
Rehabilitation May Be Part of Recovery
Programs to rehabilitate an individual who was injured may be accessed in connection with a workers' comp claim. The goal of the rehabilitation varies. In some instances the care is to help a person return to their workplace. Other times the support is designed to aid in eliminating a disability.
One or all of the following may be part of your rehabilitation:
These programs are services to help individuals return to their jobs.
Selective programs are in place to help when a person needs to find a new position due to a permanent disability.
Muscle conditioning and physical therapy to restore a person's health.
Social workers. Professionals who assist an individual coping with an injury, illness, and the recovery process.
Every situation needs to be assessed separately. For example, if you are able to work but cannot perform the activities needed to earn the same income, you may be able to access compensations to close your current wage gap. This can be helpful when a person is able to return to work, but needs to work an alternate position until they are completely recovered.
Claim disputes happen when an insurance carrier or an employer does not believe the harm happened in a work-related way. In those situations, a judge will need to determine if it is truly a work-related injury or illness. A Baltimore workers' compensation lawyer has the experience to navigate claim complexities. When support is needed, it may be possible to access disability benefits while the workers' comp claim is being argued.
Do you have workers' comp questions? Contact the attorneys at Iamele & Iamele, LLP to understand your rights. We work to recover financial damages for our clients. Contact us today for a free initial consultation about your workers' compensation benefits claim and your rights as an employee.
https://www.iamelelawfirmbaltimore.com/is-workers-comp-law-the-same-as-employment-law/