What Is a Baltimore Personal Injury Claim?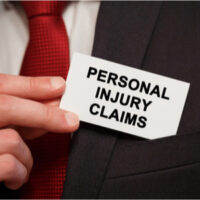 A personal injury claim is a path for accident victims, and victims of social wrongs, to seek compensation. The person who was injured is the plaintiff, the individual who was negligent and caused the injury is the defendant. It is not that the defendant harmed the plaintiff intentionally, a personal injury claim is about negligence, careless and recklessness that caused damage.
If you are an injury victim who was harmed in Maryland or the surrounding area, you need to talk to a Baltimore personal injury attorney. If another was negligent, you can likely recover compensation for bills, injuries, lost wages, and more.
What Types of Injuries Result In Claims?
Compensation for injuries can come from two places. One is a settlement with an insurance company, which likely happens after a negotiation period. The other is a court award, that would happen after a successful lawsuit.
Kinds of injuries that could prompt a personal injury claim or a personal injury case include the following:
Vehicle accidents
Work related injuries
Dog bites
Premise liability
Medical malpractice
Motorcycle accidents
Wrongful death
Sometimes, an event occurs that results in both a criminal case and a personal injury claim. The goals of these two legal paths differ. So, for instance, if a person was in an accident with a drunk driver, the driver could be negligent and have behaved criminally. Financial compensation would be the goal of the personal injury claim and negligence, not proof of criminal innocence or guilt, would need to be established.
Should I Settle or Go to Court?
In many instances, it is possible for your attorney to negotiate with an insurance company and reach a settlement amount that is fair. When this is true, there is no need to go to court. In court and settlements out of court are both journeys to fair compensation. The amount is likely a figure that will cover damages and expenses. When future medical care is needed, this can be estimated and added to the compensation amount as well. And if pain and suffering can be proven, a Baltimore personal injury attorney can help to establish non-financial damage compensation.
In short, a personal injury claim is a way for a victim to secure compensation when another was negligent and due to their negligence the accident occurred. Negligence does need to be proven, which is why legal help is essential.
Were you injured due to medical malpractice, vehicle accidents, or other circumstances, it is likely you do not have to shoulder all of the expenses associated with your injuries. Even if an insurance company has offered you a package, it is in your best interest to seek guidance. After all, the insurance company wants to save the company money. They are looking out for themselves, a personal injury lawyer will look after you.
Are you moving forward with a personal injury claim because of another's negligence? Reach out to the legal team at Iamele & Iamele, LLP. Our experienced attorneys can help you secure the compensation you deserve. Contact us today for a free initial consultation.
https://www.iamelelawfirmbaltimore.com/do-baltimore-maryland-pedestrians-have-the-right-of-way/