Do Baltimore Maryland Pedestrians Have the Right-of-Way?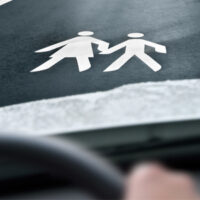 Maryland drivers should always drive responsibly and do what they can to protect both Baltimore pedestrians and other cars and their passengers. If an injury does occur, determining if a pedestrian had the right-of-way will likely depend on if the crosswalk was designated, marked, or unmarked.
A pedestrian has the right-of way when they are observing traffic signals. If there is no signal or the signals are broken, a driver still is required to stop when a pedestrian is within a crosswalk on the side of the road the vehicle is moving on. After a Maryland pedestrian accident, discuss your situation with a Baltimore personal injury attorney.
Types of Pedestrian Injuries
When a person is in a pedestrian accident, a variety of injuries can result. Some of the most common injuries that are the reasons for filing personal injury claims include:
Bumps, cuts, and bruises
Internal injuries
Scratches, sprains and strains
Pulled and torn muscles
Bone fractures and lacerations
Neck and shoulder injuries
Traumatic brain injuries
Death
Every situation is unique. For example, if there is a laceration from broken glass it could require a stitch or two. In other more severe accidents, a laceration could cause disfiguration and long-term physical damage.
When walking across a street, on a crosswalk, and following the traffic signals, a pedestrian has the right-of-way and the car driver would be liable if an accident were to happen. In Maryland, possible penalties to drivers who violate rules are fines, from $80-$500, and a point on the driver's license.
It is required by Maryland law that a vehicle comes to a complete stop when an individual is crossing within a marked crosswalk. The pedestrians need to move carefully, if they walk suddenly and abruptly into traffic, it can make it difficult for a vehicle to yield.
What About If There Is No Crosswalk?
It is possible the car has the right-of-way if there is no crosswalk. In these situations if there is an alternate way for individuals to cross a road, either a bridge or a tunnel, pedestrians should use those alternatives instead of walking across a street without a crosswalk.
Walking within a space designed for cars is also a situation where the drivers have the right-of-way. If there are sidewalks, pedestrians should use them. When there are no sidewalks, pedestrians should stick to the shoulder of the road as much as possible.
Even within a crosswalk, pedestrians need to stay aware to protect themselves. Looking both ways when crossing a road and avoiding the urge to text or look at a device while walking is always advisable. If an accident does happen and injuries result, see a doctor to assess injuries and contact a Baltimore personal injury attorney.
Were you hurt in a Maryland pedestrian accident? Reach out to the legal team at Iamele & Iamele, LLP. If you had the right-of-way compensation is likely possible. It is the responsibility of both drivers and walkers to keep roads safe. Contact us today for a free initial consultation.
https://www.iamelelawfirmbaltimore.com/what-are-slip-and-fall-cases-and-where-do-they-occur/