What If My Car Was Dented Before My Baltimore Car Accident?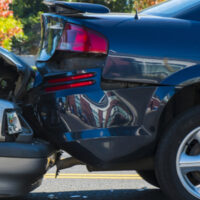 After a car accident in Baltimore, or somewhere else in the Washington DC area, you may be turning to an insurance company to access funds to repair your vehicle. But, it is important to realize that insurance companies are focused on only paying for damage that is a result of the car wreck. They do not want to pay for pre-existing damage. Because of this, if your car was already damaged or dented, they could deny or reduce your claim amount.
There are ways to secure compensation, even for cars with pre-existing damage, connect with a Baltimore car accident lawyer to discuss options.
Vehicular Damage Claims and Settlements
Being honest each step of the way is important when filing a personal claim or moving forward with a lawsuit. If you are unsure how to start, discuss your situation with a car accident lawyer first. They will be able to strategize the best path for your circumstance.
Repair experts can recognize pre-existing vehicular damage. When a person lies, it can complicate their claim and make a fair settlement difficult to obtain. Dents and scratches that are not new will be noticeable to repair experts. Focus on fair compensation for the damage from the accident, do not try to fool anyone into fixing old issues.
If the damage from the car accident is in the same area of the vehicle as the existing dents and scratches, an insurance adjuster could say there is no need for repair. But, this is not always true. Sometimes the car wreck damage has made an existing situation worse and in need of care. There are a few ways to approach a damage claim:
Write off or total loss claim.
Car collision repair settlement.
Diminished value claim.
When the cost of repairing a car or truck is a higher amount than the value of the vehicle, it could be a total loss.
Injuries and Medical Expenses
Claims can become more complex when there are personal injuries along with property damage. Medical fees and physical therapy bills can add up. Whether the main financial strain is the doctor bills themselves or the loss of wages because long recovery times have meant that work has not been possible due to an injury, you deserve fair settlement. A Baltimore car accident lawyer can negotiate with insurance companies and navigate the laws of Maryland should the case go to court.
There are solutions. With knowledge of laws and expertise in research, legal teams know how to secure financial settlements, even when insurance companies initially deny or reduce claims. Seasoned attorneys can help strengthen your claim.
Were you in a Baltimore car accident with a damaged vehicle? Are you recovering from injuries? Let our attorneys work toward a fair settlement for you and your family. Do not be deterred by the suggestion of a reduced or denied claim, fight back. Reach out to the legal team at Iamele & Iamele, LLP to understand your options. Contact us today for a free initial consultation.
https://www.iamelelawfirmbaltimore.com/car-crashes-can-happen-in-baltimore-parking-lots/