What are the Three Types of Distracted Driving?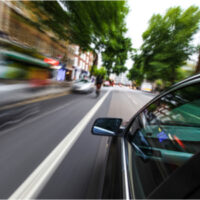 There are a lot of different ways that auto accidents happen in the state of Maryland and throughout the country. It is common for people to think of a car crash occurring due to a dramatic event, such as a sudden road distraction. While this can happen, there are many, many accidents that are prompted by seemingly innocent motions, such as a person grabbing their morning coffee from their cup holder and taking their eyes off the road. The truth is about a quarter of car accidents are a result of distracted drivers.
If you are recovering from an accident involving a distracted driver, there could be a path to securing financial compensation. After all, medical fees can be high. Talk to an experienced Baltimore car accident lawyer to learn more.
Understanding the Different Forms of Distracted Driving
To understand why distracted driving is dangerous, it is important to acknowledge there are different types of distractions. Typically, distracted driving falls into one of three main categories.
Cognitive – When a person is occupied in their own thoughts, because of a work conflict or a relationship difficulty, it can be hard to focus on the mental tasks of driving.
Manual – Anytime an individual has their hands away from the controls of a vehicle they are at risk of an accident. This could be because they are adjusting the dashboard controls or feeling through their purse or briefcase.
Visual – If you are looking at something other than the road, a map or your makeup in a mirror for example, you are not paying attention to driving.
As most know, cell phones can be risky in all three forms of distracted driving. Looking at your phone is a visual distraction, texting on your phone is manual distraction, and if you are so immersed in a conversation you cannot pay attention to the road you are cognitively distracted. For a safe journey, set your cell phone aside.
Not All Drivers Choose to Adjust Behaviors
While there have been many public service announcements that explain the risks of distracted driving, there are many who choose to still behave recklessly on the roads. Adjusting your behavior is essential. Also, if you notice another exhibiting risky behavior, steer your vehicle away from them.
When a person is behind the wheel of a vehicle, all their attention should be on driving safely. This means they should not be texting, eating, emailing, fixing their makeup, or looking for an item on the car floor. If you need to do any of these things, simply pull over and do so safely, then return to the task of driving.
After a Maryland accident because of a cognitively or manually distracted driver, connect with a Baltimore car accident lawyer today.
Were you the distracted driver or are you now juggling medical expenses because of another's distracted driving behaviors? If you have high medical expenses, connect with a skilled attorney who can navigate complex claims. Reach out to the legal team at Iamele & Iamele, LLP. With years of personal injury claim knowledge, our attorneys can help. Contact us today for a free initial consultation.
https://www.iamelelawfirmbaltimore.com/compensation-for-a-disc-injury/