Water Parks, Pools, and Ponds Can Result in Water Injuries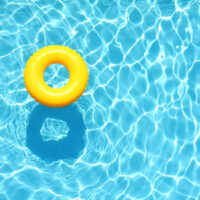 People love to spend time in the water. They do so outside on summer days and inside when the weather is cool. While the beach and pools can be entertaining for individuals and their families, there are real risks when swimming or boating. Water injuries can be incredibly dangerous, causing extensive medical expenses.
If you or someone you love sustained a water injury because another was negligent, talk to a Baltimore personal injury lawyer about justice options. There could be a path to compensation through a personal injury claim.
Places Where Water Injuries Happen
Water-related harm can happen wherever there is water. It could happen at any of the following places.
Beaches
Oceans
Lakes
Ponds
Pools
Bathtubs
Water parks
When an individual is in the ocean, there can be boat injuries or exposure to dangerous marine life. There is also the possibility of being exposed to bacteria in certain bodies of water. Accidents can lead to drowning or loss of life.
Unintentional drowning can happen at any age. There are a variety of reasons. Some near-drowning events have occurred due to an inability to swim while others can be attributed to a failure to use safety equipment, such as life jackets. Unsupervised bodies of water and alcohol use also create risks. Drowning can happen quickly, brain damage and death are possible as a result.
Staying Safe and Protecting Yourself
There are things parents can do to help keep children safe around water. Being aware of water as a risk and teaching kids how to swim, for example. Also, be sure to wear life jackets when necessary and always have someone on boat trips who is CPR certified in the event of an emergency or accident. And before heading out, check the weather. If there is inclement weather in the forecast, postpone your event. Follow all the guidance and rules for loading a boat as well, do not overload the vessel with individuals or gear.
Negligence can contribute to water-related injuries. For example, there could be an entity or individual at fault in accidents involving boats and other watercrafts. Operators should always be licensed properly and trained. Of course, they should be sober as well. And owners of pools need to be responsible for maintaining a property that is safe and maintained well.
If you or someone you love were involved in a water accident, you need a lawyer advocating for you. When you are facing high medical expenses and long term therapy fees, compensation can help you settle bills so you can focus on healing. Seasoned personal injury attorneys have experience so they know what you need for a strong claim.
Did you sustain a water-related injury in Baltimore or DC? If you have high medical expenses, connect with a skilled attorney who can navigate complex claims. Have an experienced attorney work for you. Reach out to the legal team at Iamele & Iamele, LLP. With years of personal injury claim knowledge, our attorneys can help. Contact us today for a free initial consultation.
https://www.iamelelawfirmbaltimore.com/what-not-do-when-charged-with-a-baltimore-dwi/