Types of Burns and Compensation Options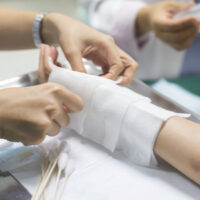 When a person sustains burns, it can be extremely painful and may require hospital stays, surgery, and ongoing medical care for optimal healing. Burn injuries can happen at the workplace or when there is a car accident. Sometimes there are secondary health conditions, such as infections, that happen later, too.
A knowledgeable burn injury attorney can help after an accident happens. When burns are severe, there can be high expenses from medical treatments along with long term pain and suffering. If another is liable, compensation is possible. Plus, if another is negligent, a Baltimore personal injury lawyer working on the case may reduce the likelihood of another being burned in the future.
Differences Between First and Third Degree Burns
When burns happen at work, they often occur to professionals who work in construction or kitchens, but there are examples of work-related burns in any professional environment that has chemicals, electrical currents, or exposed hot surfaces. Individuals also sustain burns from car accidents.
After a burn injury, a doctor will diagnose the burn on a degree level. The classification helps the medical team to move toward treatment options.
First-degree. Medical care is not typically needed for a minor first-degree burn. While they can be painful for the victims, first-degree burns usually heal at home successfully.
Second-degree. Blistering can happen with second-degree burns because two layers of skin are impacted. The risk for second-degree burns is when the blisters burst, creating an environment on the skin that could be infection prone.
Third-degree. Burns beyond the first two layers are severe injuries. These third-degree burns may require wound closure. Skin grafts are also a possibility and treatment from a medical professional or healthcare team is a must.
The burn level is not the only data that influences treatment. How the burn happened and any other health concerns or injuries will be taken into account as well.
Burn Injury Victims Can Receive Compensation
When you work with a Baltimore personal injury lawyer, who is liable can be determined and compensation may be a possibility. An attorney is able to assess complex situations. Sometimes multiple individuals were involved in an accident or the burn victim was at work when the injury occurred.
If the burn injury was due to a car collision, insurance companies will likely be involved. It is possible they will determine which driver is at fault. When chemical burns happen, liability has to be assessed and determined in a different manner.
A burn injury attorney can help if you are suffering from burns due to a car crash or work accident. There are many legal decisions to be made in order to secure compensation for pain and suffering, plastic surgery, skin grafts, and hospital stays. You need a lawyer working for you.
Were you injured in a burn accident? Talk to the legal team at Iamele & Iamele, LLP. With years of experience, our attorneys successfully secure compensation for personal injury victims, including burn victims, in the Baltimore-Washington Metropolitan area. Contact us today for a free initial consultation.
https://www.iamelelawfirmbaltimore.com/how-does-a-maryland-slip-and-fall-case-work/