How Does a Maryland Slip and Fall Case Work?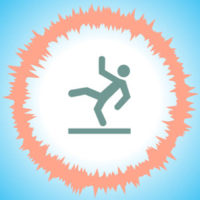 It is common for people to trip and hurt themselves. We are human beings, after all. But it is important to know that if you were injured when you slipped or fell on another's property there may be the possibility of a lawsuit, particularly if there was negligence. That said, there is a statute of limitations in place for Maryland slip and fall cases. In Maryland, injured victims need to file within three years of the incident.
While three years sounds like a long time, the truth is filing sooner than later is essential for the strongest slip and fall cases. There are elements of cases that benefit from immediate action. Baltimore personal injury lawyers have the knowledge and experience necessary to know what strategic steps are necessary to win your case.
Filing, the Discovery Phase, and Strengthening a Case
There are a few steps involved in a slip and fall case. To start, a lawyer will let the defendant know the claim is being filed. They will be supplied with documents that state all of the information involved in the case.
Some of the items that will be included:
The names of the individuals involved in the event.
How the incident happened.
What injuries were sustained.
Defect in defendant's premises
Notice of the defect by defendant
Scope of plaintiff's injuries
Then, both parties will move forward into the discovery phase. Both the defendant and the plaintiff will gather information to strengthen their side. Part of this is often interrogatories, written questions that are served to the other party and must be answered in writing by the opposing party. How long this process takes depends on the complexity of the case. Some discovery phases are wrapped up in months. Other times, it takes years to complete proof of plaintiff's case.
Pre-Trial Motions, Settling Out of Court, and Going to Trial
A defendant may request a pretrial motion to dismiss. In order for this to happen the defendant will need to prove they are not responsible for the incident. If a person is at fault, Baltimore personal injury lawyers will be able to secure the documentation needed to hold and demonstrate the defendant's liability.
In other situations, it is possible to settle out of court. Mediation is one path to a settlement, typically this happens when a mediator can find a settlement amount both parties can agree to. Another path is a settlement conference. A judge is normally present for a settlement conference and tries to direct the parties towards a resolution of the case.
If a settlement out of court is not possible, a Maryland lawyer will take your case to trial. With litigation experience, they will emphasize the strengths of your case each step of the way.
Did you sustain an injury when you slipped and fell on another person's property? Do you have high expenses that are too much for your family to manage? Have an experienced Baltimore personal injury lawyer work for you. Reach out to the legal team at Iamele & Iamele, LLP. With years of personal injury claim knowledge, our attorneys can help. Contact us today for a free initial consultation.
https://www.iamelelawfirmbaltimore.com/ways-to-strengthen-your-premises-liability-claim/