There Can Be Lasting Impacts After a Baltimore Car Crash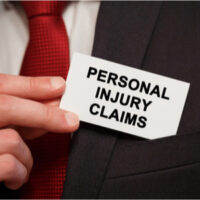 When car crashes result in major injuries, a family can be involved in a lifetime of medical care. Tragically, there are even times when families lose people, car fatalities are possible. If you are facing high medical bills and emotional turmoil, do not assume an insurance company understands the scope of your situation. It is possible you will be offered a compensation amount that is far lower than what is needed.
After a severe car accident injury, talk to an experienced Baltimore car accident lawyer. Insurance companies are businesses, they may be preserving their financial interests rather than working for a fair settlement for you. You need a legal professional on your side.
Distraction and Fatigue are Causes of Car Collisions
Unfortunately, car crashes happen every day in the state of Maryland and around the country. Some of these crashes are minor fender benders, but others bring life changing injuries and fatalities. According to one Centers for Disease Control (CDC) study, approximately 100 American are killed every day in car wrecks, a staggering and heartbreaking number.
While there are many reasons that accidents happen, often they are due to one or more of the following:
Intoxicated drivers
Drivers who are exhausted
Distracted drivers who are looking at mobile devices or reprogramming a dashboard control
Speeding, tailgating, or participating in another form of aggressive driving
A driver is not experienced or suddenly has to navigate a road risk or weather condition that is new to them
An Attorney Can Help You with an Accident Claim
After a Maryland car accident, you may be contacted by an insurance company claims adjuster. That individual could offer you a compensation amount. Just because they are coming forward with an offer does not mean it is a full and fair settlement. When injuries are severe, the damage recovery amounts can be immense, have a legal professional assess your situation. Just because an amount looks large, that does not mean it is enough to settle all of your bills and lost income.
When you work with a Baltimore car accident lawyer, you are working with an individual who is looking at insurance claims and negotiating with adjusters every day. They know what amount is possible and when an offer is far too low. When injuries are severe, you need to focus on healing. A lawyer can file paperwork and handle negotiations for you.
It may require a bit of back and forth, but your attorney and an insurance company will likely land on an amount that is fair. When this is not possible, going to court could be a possibility. Court may be needed when there are extremely high financial numbers due to medical expenses, lost earnings, and pain and suffering.
Is your family suffering from the impacts of a car accident? If you have high medical expenses, connect with a skilled attorney who can navigate complex claims. Reach out to the legal team at Iamele & Iamele, LLP. With years of personal injury claim knowledge, our attorneys can help. Contact us today for a free initial consultation.
https://www.iamelelawfirmbaltimore.com/driving-safely-in-the-dc-area-can-help-avoid-collisions/