Driving Safely in the DC Area Can Help Avoid Collisions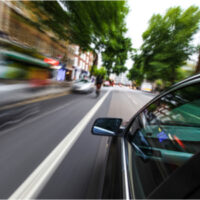 According to a report by the Metropolitan Police Department, there are an average of about 2,700 bicyclists and pedestrians hurt in the Washington area every year. Many injuries and fatalities could be avoided when everyone uses Baltimore and DC roads safely. When you stay alert and use caution, you are doing your part to keep yourself, your loved ones, and your fellow road users safe.
Of course, there are times when accidents happen, even when you and others are taking precautions. When crashes do occur and result in injuries and large medical expenses, be sure to connect with an experienced Baltimore car accident lawyer to ensure you secure a damage recovery amount that enables you and your family to move forward and put the auto accident injuries in the past, if possible.
Distracted Driving Can Lead to Collisions 
While drivers may not think it is a big deal if they take their eyes off the road for a moment or two in order to check their phones or change the audio or heat settings on their dashboard, in reality distractions create real risks. A Centers for Disease Control (CDC) report points to a clear relationship between car accidents and distracted driving. According to the report, distracted driving contributes to over 1,000 U.S. car accident injuries each year.
Some of the things you need to pay attention to when driving.
Completely stopping at crosswalks so pedestrians can cross safely
When turning, yield to cyclist and pedestrians
Give other vehicles and cyclists plenty of room
Paying attention to weather conditions
Too often, drivers attempt to drive the same way regardless of weather conditions. If a commute typically takes you 20 minutes, it is important to allow yourself extra time when there is rain, snow, or ice. In fact, always giving yourself a bit more time is recommended so you will not be impatient.
Auto Maintenance and Traffic Laws
Another thing to keep in mind is there are things you can do to stay safe before you exit your garage or parking lot. Maintaining your vehicle, for example. When a car or truck is in optimal condition traffic crashes are less likely. For instance, tires with proper tread can stop when needed, threadbare tires can result in hydroplaning and loss of vehicular control.
Being vigilant about traffic laws is also helpful. When you recognize a bad habit, rolling stops for example, take note and adjust your behavior accordingly. Everyone needs to follow road rules in order to keep everyone safe. And if you are injured in a traffic accident, talk to a Baltimore car accident lawyer, whether it was you or another person who caused the collision.
Were you following traffic laws but still found yourself hospitalized with a traffic injury? If you have high medical expenses, connect with a skilled attorney who can navigate complex claims. Reach out to the legal team at Iamele & Iamele, LLP. With years of personal injury claim knowledge, our attorneys can help. Contact us today for a free initial consultation.
https://www.iamelelawfirmbaltimore.com/how-much-do-i-have-to-pay-for-a-baltimore-lawyer/