Tell the Truth When Talking to Your Attorney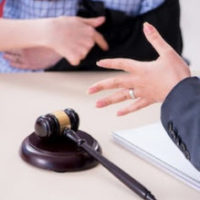 When a person is injured, they may feel vulnerable. After all, they are trying to figure out a way to protect their future. They need to physically heal and find a way to cope with all of the expenses that are piling up alongside a medical treatment plan. Because of this, an individual may be tempted to lie about their past to protect their assets, but in reality a strong claim relies on honesty. Be clear and straightforward with your lawyer. A winning strategy can be developed if a lawyer knows the facts.
Do you have worries about sharing the facts of an event with a lawyer? Know that you can trust a qualified and experienced Baltimore personal injury lawyer. They are trained to advocate for their clients.
Information to Discuss with Your Lawyer
Meeting with an attorney is a time to go over the possibility of filing a personal injury claim and discussing what settlement amounts may be secured. Your lawyer will let you know what can be done to strengthen your claim. In order for a legal team to do their job best, all information should be shared. If a person thinks a bit of information will be harmful to their claim, they may be tempted to withhold it. Instead, be honest so your lawyer can strategize and be prepared.
Things to share include the following:
Pre-existing health issues.
Prior injuries and any personal injury claims that were a result of those injuries.
Other lawsuits, including workers' comp cases, a person is involved with.
Criminal history or arrest record.
Insurance company communications.
What happened at the accident site, including details of the event that caused injuries.
Police report from the event.
Location and time of the accident.
Documentation, including photos and videos of the accident.
When a lawyer knows all of the details of an event and the person's past issues, they can strategize, determine negligence, and pave a clear path to justice.
Choose an Attorney You Trust
If you have been injured in a car accident, slip and fall event, or other situation, talk to a Baltimore personal injury lawyer. Even if you have past events that you are worried may damage your claim, there may be a possibility to secure a settlement. Be honest. Talk through the situation with clarity. With an attorney you trust working for you, the future you want may be  on the horizon. Lawyers know how to fight for a person's rights, even when there is negative information involved.
You need an experienced, seasoned lawyer working for you and your family. After an injury, all of our energy should be focused on building your health. An attorney can fight for your financial   security while you heal.
Do you have questions about how your past will impact your claim? Talk to the legal team at Iamele & Iamele, LLP. With years of experience, our attorneys successfully secure compensation for personal injury victims in the Baltimore-Washington Metropolitan area. Contact us today for a free initial consultation.
https://www.iamelelawfirmbaltimore.com/strategies-insurance-companies-use-to-avoid-paying-personal-injury-claims/