Strategies Insurance Companies Use to Avoid Paying Personal Injury Claims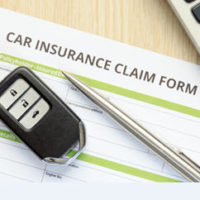 After an accident, many people find themselves healing from injuries and coping with the expenses involved with their recoveries. There can be fees connected to personal property damage, too. In many instances, damage recovery can be secured through an insurance company. Yet, situations do arise where insurance companies deny claims or resist payments in an effort to shield the company from high expenses.
For instance, claims adjusters could work to find faults in a personal injury claim. Because of this, having a lawyer is essential. Best practice is to connect with a legal professional before discussing a situation with a representative from an insurance company. With years of experience negotiating settlements, Baltimore personal injury lawyers work for you.
Casting Doubt and Shifting Blame
There are a few different ways that insurance claims adjusters poke holes in personal injury claims. They may question the validity of evidence or deny a claim because they do not believe enough proof was provided. Official reports create the strongest personal injury cases, such as police reports and witnesses. But, there are times when there are ways to strengthen a case even if official reports are not available.
Shifting blame also happens when insurance adjusters question the timing of a claim. When a victim is injured, they should seek medical attention right away to protect their health and the possibility of securing compensation. When a doctor is seen days or weeks after an event, an insurance company could make an attempt to connect the injury with another event or a pre-existing condition.
Baltimore personal injury lawyers can discuss your situation with you before you interact with an insurance company. This protects your rights, because if you have a conversation with an insurance adjuster and are not prepared, you may find them trying to twist your words or attempt to have you admit fault with passing statements. A lawyer works for you. A claims adjuster works for the insurance company.
A Higher Settlement Amount May Be Possible
When an insurance company makes a low-ball offer, they may pressure a victim to accept it. They could point to weaknesses in a claim or say a decision on a settlement offer needs to be made immediately. It helps the company when a settlement amount is quickly agreed upon, but that does not mean it is in the best interest of the victim.
Do your research and learn about what settlement amount is possible. A lawyer with personal injury experience knows what evidence needs to be gathered and how to use that proof to secure the maximum settlement amount. If an insurance settlement is not possible an attorney can help you explore other options, such as moving forward with a personal injury lawsuit.
Are you worried about how to talk to an insurance company? Have an experienced attorney negotiate for you. Reach out to the legal team at Iamele & Iamele, LLP. With years of personal injury claim knowledge, our Baltimore personal injury lawyers can help. Contact us today for a free initial consultation.
https://www.iamelelawfirmbaltimore.com/ways-to-strengthen-your-premises-liability-claim/