Should I Accept a Settlement or Go to Court?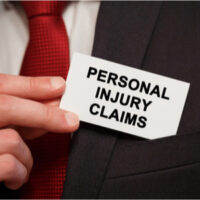 In the majority of personal injury disputes, a settlement will take place without the issue going to trial. According to one report, over 90% of claims are settled outside of court. This means either an agreement is reached between the parties or the case was dismissed.
Accepting a settlement and going to trial both have pluses and minuses. If you are unsure if your case should go to trial or if a settlement is appropriate, talk to an experienced Baltimore car accident lawyer. After a Maryland accident, it is important you assess your options in order to protect your financial interests moving forward.
Parties Can Settle During Litigation Process
It is possible to reach a settlement while preparing for the possibility of a trial. Until a case is tried and a verdict reached, a settlement agreement could still occur. This is because a settlement agreement is essentially an agreement to stop the legal action in exchange for a financial award. As long as the legal action is in motion, a settlement is possible.
Often, the lawsuit begins with your attorney sending a demand letter that outlines your injuries and the damage recovery amount that is being sought. Then, the defense lawyer will begin the negotiation process by responding to the demand letter with a counteroffer.
As the negotiation process continues, lawyers will communicate through phone calls, emails, and written documents. Sometimes it does not take long for the two attorneys to land on an amount that is agreeable to both parties. In other circumstances, the gap between each party is too wide.
A Settlement Could be the Right Solution
There are many circumstances when accepting a fair settlement offer is a better solution than heading to trial. Time is one consideration as lawsuits that move through court can take years, settlements are typically much faster. Higher amounts may be possible when a case goes to trial, but the expenses of a lawsuit can reduce the amount you actually walk away with as well.
Of course, sometimes heading to court is required. This could be true if any of the following apply to your circumstances.
Your position is supported by laws and the other is not legally supported
There has been intimidation tactics from the other party
Mediation was not successful.
Important information has been hidden so a fair compromise is not possible
Maryland car crashes can result in large expenses and long recovery times. It is up to you how you want to move toward damage recovery. To fully understand your options, share your story with a skilled Baltimore car accident lawyer. Then, you will know if you can expect better results from accepting a settlement or heading to court.
Are you unsure if a settlement or trial is the best path for your damage recovery? If you have high medical expenses, connect with a skilled attorney who can navigate complex claims. Reach out to the legal team at Iamele & Iamele, LLP. With years of personal injury claim knowledge, our attorneys can help. Contact us today for a free initial consultation.
https://www.iamelelawfirmbaltimore.com/whiplash-can-result-in-real-suffering/