Should I Accept a Settlement Offer?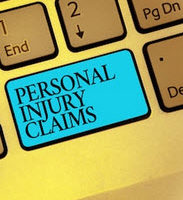 There are many times when a Miami personal injury case will end before it heads to court. After a car accident, if you choose to file a personal injury claim, the at-fault driver's insurance company may offer a settlement. If you choose to accept a settlement, know that it is typically a lot faster than taking a case to court. That said, there are times shown a lawsuit would result in a larger compensation amount.
Are you moving forward with a personal injury claim in the Baltimore-Washington Metropolitan area? Talk to a Baltimore personal injury attorney before accepting a settlement offer. Legal professionals know when it is best to accept a settlement and when a case is strong enough to go to court.
Factors to Consider Before Accepting a Settlement
One of the things to discuss with a lawyer is how much is being offered, either by the liable party or their insurance company. Of course, it is in the best interest of an insurance company to offer the minimum amount they can. Before accepting an offer, it is important to determine if the amount even covers the expenses a victim has accumulated. By disputing a part of the claim, the insurer may offer an amount that is less than what is needed to fully cover injury expenses.
Weighing if an amount is high enough also comes into play when a claim includes emotional pain and suffering. This is a subjective amount and there can be disagreements between parties on the financial value of an individual's change in their quality of life. There are formulas to help quantify subjective amounts, but it is not always clear cut.
A Lawyer Can Bring Insights to Your Case
To bring about a successful outcome, a personal injury lawyer will review your situation to understand the strength of the case. An individual has their side of the story, which is important, but reviewing other documentation, from police reports to witness testimony, an attorney can determine the likelihood of a successful result in court.
A lawyer is also extremely helpful with negotiations. While recovering from injury, dealing with the unwanted phone calls from others involved in an accident claim can create more stress. A Baltimore personal injury attorney can negotiate these conversations for you. Plus, they know how to navigate Maryland law so they have the best chance of securing the maximum compensation amount available to you.
An accident and injury can turn a person's life upside down. A settlement offer might be appealing because it will bring some sense of completion. But the offer may be in the best interest of the insurance company, not the victim. To help you through a traumatic period and bring the best results for you and your family, you need legal support. Protect yourself with legal representation.
Contact a Baltimore Personal Injury Attorney
Has an insurance company offered you a settlement amount that does not cover your personal injury expenses? Contact the legal team at Iamele & Iamele, LLP to discuss the pros and cons of accepting a settlement. Contact us today for a free initial consultation.
https://www.iamelelawfirmbaltimore.com/can-i-be-compensated-for-a-maryland-theme-park-injury/