Reasons Why You Need a Baltimore Lawyer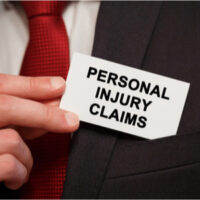 Accidents that result in physical injuries are extremely upsetting. It makes sense that many find themselves unsure of how to put their lives back together when they are in pain and trying to cope with multiple medical bills. Add to this an inability to work and families can be overwhelmed. There is no reason for someone experiencing so much anxiety and stress to have to navigate the complexities of personal injury law on their own. Help is available.
A Baltimore personal injury lawyer has the experience and connection you need to secure the financial amount you need to move forward with confidence. Legal teams are litigating personal injury claims and cases every day, they know how to strengthen your claim while you focus on physical healing.
Evaluating the Situation and Negotiating
When you first connect with an attorney, your lawyer will evaluate the documentation you have and determine if additional evidence is needed. Because they are seasoned attorneys who know the ins and outs of insurance claims, a skilled lawyer knows exactly what is needed to fortify a claim from an insurance company's attempt to deny or reduce a claim. Plus, they know what evidence is needed to prove you were not at fault.
Once your lawyer has all of the necessary documentation in place, they can negotiate with your insurance company on your behalf. Because they have the knowledge to know exactly what amount is fair, they will push back against lowball offers. If you want to achieve the highest compensation amount possible, hiring an attorney is in your best interests.
While the majority of claims can be settled through a negotiation process, there are times when it will be necessary to go to court. A personal injury lawyer has the talents you need both in insurance companies and in a court of law. The transition, should it happen, will be seamless. You have a legal team on your side each step of the way.
Guidelines, Rules, and Timelines
In order to move forward with strength, it is beneficial to work with a personal injury attorney who understands when paperwork needs to be filed and what rules need to be followed. So, if the insurance company tries to use a loophole to reduce a settlement amount, a Baltimore personal injury lawyer will recognize what they are doing right away and put a stop to it.
With a lawyer advocating for you, you are benefiting from their education, skills, talents, and experience. You do not have to try to learn about all of the complexities of personal injury law. Instead, focus on putting your life back together on a personal level.
Are you ready to connect with an experienced personal injury lawyer? If you have high medical expenses, connect with a skilled attorney who can navigate complex claims. Our team will devote our skills and knowledge to securing the results you are seeking. Reach out to the legal team at Iamele & Iamele, LLP. With years of personal injury claim knowledge, our attorneys can help. Contact us today for a free initial consultation.
https://www.iamelelawfirmbaltimore.com/what-are-the-three-types-of-distracted-driving/