Prince George County Traffic Stop May Lead to Police Misconduct Claim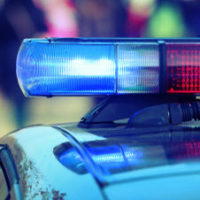 A 24-year-old Maryland man injured during a traffic stop in Prince George County may file a police misconduct claim against the arresting officers, according to an article by The Washington Post.
The traffic stop in question occurred on October 17th at approximately 5:30 p.m. Near the 4000 block of Wheeler Road in Oxon Hill, police officers stopped the Maryland man for driving with expired tags. When the officers approached the vehicle, they observed a six-year-old passenger and detected a strong odor of marijuana.
As a police officer was entering information into the official report, the Maryland man allegedly became agitated and started shouting. When other officers arrived at the scene to assist, they removed the Maryland man from his vehicle and placed him in handcuffs.
At that point, the Maryland man apparently resisted and attempted to escape from police custody. One of the police officers intercepted the Maryland man and forced him to the ground. In the process, the Maryland man landed violently on his neck and sustained severe physical injury. The police officers called an ambulance immediately to transport the Maryland man to a nearby hospital.
Upon arrival at the hospital, the Maryland man received medical care and underwent surgery for his neck injury. Medical staff diagnosed a broken vertebra in the neck and spine region. As a consequence of the injury, the Maryland man is currently paralyzed at the waist and cannot move either of his arms. Medical staff remain uncertain as to how well the Maryland man will recover from his injuries.
Based on the circumstances of his injury, the Maryland man and his family have retained legal counsel and plan to file a police misconduct claim. They allege that the police officers used excessive force when arresting the Maryland man, which caused severe injury and paralysis.
In response to these allegations, the Prince George County Police Department is conducting an investigation into the traffic stop. There is footage from dashboard cameras active in the police patrol cars. But that video does not capture the entire event. Unfortunately, the arresting officers were not wearing body cameras. Based on the available evidence thus far, the police chief did not believe that the arresting officers acted inappropriately.
On a related note, the Maryland man also faces several criminal charges in connection with this incident. The authorities have already charged the Maryland man with:
Assault and battery of a police officer;
Resisting or interfering with arrest; and
Possession of more than 10 grams of marijuana.
Do You Need Legal Help?
If you need legal help with a potential police misconduct claim in Maryland, it can be manifestly constructive to consult with a dependable Baltimore police misconduct lawyer. The lawyers at Iamele & Iamele, LLP in Baltimore, Maryland, feature proven experience assisting clients with a variety of police misconduct claims. If you need legal help, contact us today for a free initial consultation.
Resource:
washingtonpost.com/local/public-safety/man-injured-in-prince-georges-county-police-traffic-stop-remains-hospitalized/2019/10/23/0f8c987a-f575-11e9-8cf0-4cc99f74d127_story.html
https://www.iamelelawfirmbaltimore.com/police-misconduct-cases-have-already-cost-baltimore-24-5-million/