Police Misconduct Cases Have Already Cost Baltimore $24.5 Million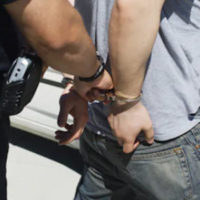 Over the past five years, the City of Baltimore has paid more than $24.5 million to deal with police misconduct cases, according to an article by Baltimore Brew. This large sum seems destined to grow further as more misconduct cases continue to pour in.
Of particular note, many recent complaints relate to the Baltimore Police Department's Gun Trace Task Force. After various members of this task force pleaded guilty in federal court, various private individuals have sprung to action in civil court. The City has already received notice of at least 10 lawsuits and 90 intents to sue connected to this task force.
On a related note, the State's Attorney's Office recently dropped approximately 800 criminal cases connected to the Gun Trace Task Force. The implication is that these cases were tainted by the wrongful actions of the police officers involved. It seems likely that the City will encounter further civil actions related to this task force.
In terms of actual costs, the City has spent millions of dollars in legal fees, judgement, and lawsuits. A specific breakdown of the City's annual costs appears below:
In 2015, judgements & lawsuits of $1,892,024 and legal fees of $1,503,880 combined for a total of $3,395,904;
In 2016, judgements & lawsuits of $5,536,926 and legal fees of $3,418,899 combined for a total of $8,955,825;
In 2017, judgements & lawsuits of $2,073,202 and legal fees of $2,871,724 combined for a total of $4,944,926;
In 2018, judgements & lawsuits of $2,522,860 and legal fees of $2,867,674 combined for a total of $5,390,534; and
In 2019, judgements & lawsuits of $654,236 and legal fees of $1,192,719 combined for a total of $1,846,955 thus far.
Everything considered, police misconduct has cost the City of Baltimore $24.5 million in judgments, lawsuits, and legal fees since 2015. As noted previously, there are numerous claims of police misconduct currently working through the state courts. With several months left in 2019, the total cost could climb before the year is out.
Remarkably, the $24.5 million figure does not include a federal judgment from 2017. In that case, a federal jury decided to award $15 million for a wrongful conviction that left a man behind bars for more than 20 years. The City has filed an appeal in this case, preventing the judgment from becoming final.
Additionally, these five-year costs of police misconduct do not necessarily include settlements below $50,000. Smaller settlements under this threshold do not meet the criteria for automatic disclosure to the Board of Estimates. As a result, the actual costs of police misconduct could be even higher than the previously reported $24.5 million.
Let Us Help You Today
If you have legal questions about police misconduct in Maryland, it can be decidedly productive to reach out to a reliable police misconduct lawyer. The Baltimore police misconduct lawyers at Iamele & Iamele, LLP  have represented many victims in police misconduct cases. If you need legal help, contact us today for a free initial consultation.
Resource:
baltimorebrew.com/2019/09/18/the-price-of-baltimore-police-misconduct-24-5-million-and-rising/
https://www.iamelelawfirmbaltimore.com/examining-maryland-handgun-laws-penalties/