Overworked Doctors Can Make Mistakes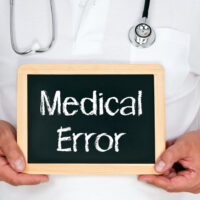 When any person is tired and overworked, they are more likely to make mistakes. Doctors have a responsibility to provide an appropriate standard of care, but they are also human. Exhausted medical teams can make errors that exacerbate health issues or cause new injuries.
If you are recovering from an injury due to a mistake made by a Baltimore-Washington Metropolitan medical team, there are legal avenues available. At fault doctors, nurses, or hospitals can be held accountable and damage recovery is possible when there is proof of negligence. A Baltimore medical malpractice lawyer can assess your circumstance.
Burnout Is Possible for Healthcare Workers
Working in healthcare can be extremely stressful. While doctors and nurses are committed to caring for people, there can be detrimental effects when they are exhausted. If a person is working night shifts, for example, they may not be experiencing healthy cycles of sleeping and waking. There are also times when a healthcare worker does not have enough time to train properly or is under the influence.
Possible errors due to exhaustion:
Errors in judgement
Technical mistakes performed during a procedure
Drug dose incorrect or wrong drug administered
According to a recent study, doctor mistakes are twice as likely when doctors are burned out and tired.
There are a variety of reasons why medical teams may experience burnout or tired team members. In some situations, high workloads lead to exhaustion. In other circumstances, doctors push themselves to work more because they are under financial pressures, either from student debt obligations or lifestyle expectations.
Naturally, sometimes there is injury that does not lead to a medical malpractice dispute. It is required that negligence is proven. There are times when malpractice is difficult to prove. Being unhappy with treatment results is not enough, negligence has to establish a bad outcome was, within a reasonable degree of certainty, the result of fault by a doctor or other medical professional.
Doctors Typically Carry Professional Liability Insurance
Medical malpractice insurance is also known as professional liability insurance. Policies are in place so doctors can protect their individual practice if a lawsuit comes about. They also protect a doctor's personal assets. Because payouts can be large, the insurance itself is expensive. But it is still best practice to carry the insurance. Most doctors do. A Baltimore medical malpractice lawyer can negotiate a settlement amount with an insurance company for you.
When there is a medical mistake, individuals can sustain income loss, high medical expenses, and emotional distress. If another was at fault, you have a right to compensation. Coping with a health crisis is enough to manage, have an experienced attorney focus on the legal details while you heal.
Did you sustain harm because of an exhausted doctor? You need an attorney working for you. Contact the legal team at Iamele & Iamele, LLP to understand your medical malpractice claim options. Our Baltimore medical malpractice lawyers successfully secure compensation for individuals coping with injuries and large healthcare expenses. Contact us today for a free initial consultation.
https://www.iamelelawfirmbaltimore.com/filing-a-claim-after-a-dental-injury/