Filing a Claim After a Dental Injury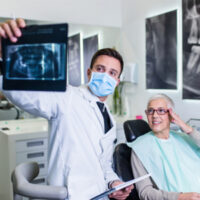 When you go to see a doctor, it is natural that you are seeking the best possible care. While that is often the case, there are times when medical malpractice occurs. This is when a healthcare professional's action or lack of action results in a patent being injured. There are cases where oral surgeons and dentists are proven negligent, through treatments errors or diagnostic mistakes.
Are you or someone you love suffering after a dental procedure in the Baltimore-Washington Metropolitan region? Patients have a right to a standard level of care, you have rights when another is negligent. To learn more about your options moving forward, connect with a Baltimore medical malpractice lawyer.
Types of Dental Procedures that Can Result In a Claim
Providing a standard level of care is the responsibility of all medical doctors, including dentists. A standard level of care means that the providers in the same area with the same educational credentials should all have similar care levels. If this is not the case, a claim or lawsuit could move forward. Some types of injuries that have resulted in dental malpractice claims have included the following.
Teeth extracted improperly
Anesthesia not properly administered
Failure to diagnose cancer
No informed consent
Specialist should have been referred
Infections and nerve damage
Root canal injuries
Oral health has a clear connection to overall health, this has been proven by researchers. For example, heart disease, diabetes, rheumatoid arthritis and more have all been connected to gum disease. Taking care of your health is a top priority and it is essential to hold a dentist or oral surgeon responsible if they perform their jobs irresponsibly.
After an injurious experience, talk to a Baltimore medical malpractice lawyer to learn about potential paths to recovery. As with most personal injury cases, documentation is essential. With a clear record of treatment plans and documentation on the consent or lack of consent on the part of the patient, legal action could be possible. There could be statute of limitations on your claim, moving forward without delay is advised.
Many Do Not Carry Dental Insurance
Another reason that prompts many dental malpractice claims is that it is common for Americans to not have dental insurance or to have coverage that is not complete. This is even true for individuals covered by Medicare, which does not typically cover dental procedures. Lack of insurance and improper treatment can lead to pain, suffering, and dental bills that are too high for most people to afford on their own.
After an injury due to the negligence of a healthcare provider, compensation is possible. You have rights. If you work with someone you love is juggling medical bills, disfigurement, lost income, and pain, connect with a lawyer.
Did you go to the dentist for a procedure and found yourself with further injury? You need an attorney working for you. Contact the legal team at Iamele & Iamele, LLP to understand your medical malpractice claim options. Our Baltimore medical malpractice lawyers successfully secure compensation for individuals coping with injuries and large healthcare expenses. Contact us today for a free initial consultation.
https://www.iamelelawfirmbaltimore.com/baltimore-car-accidents-can-cause-delayed-onset-injuries/