Overview of Medical Malpractice Claims Under Maryland Law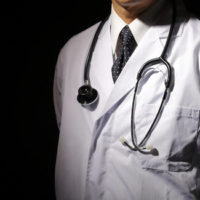 Medical malpractice is a cause of action available under Maryland civil law. Malpractice claims arise when there is negligence, and a patient suffers a medical injury. To qualify as medical malpractice under Maryland law, the injury must involve a health care provider as well.
What is the Definition of a Health Care Provider?
Maryland Code of Courts and Judicial Proceedings Section 3-2A-01 establishes the definition of a health care provider. Under this section, the term health care provider includes:
Hospitals;
Related Institutions;
Medical Day Care Centers;
Hospice Care Programs;
Assisted Living Programs;
Freestanding Ambulatory Care Facilities;
Physicians;
Osteopaths;
Optometrists;
Chiropractors;
Registered Nurses;
Dentists;
Podiatrists;
Psychologists;
Licensed Social Workers; and
Licensed Physical Therapists.
There is an important exception under Section 11-108. The term health care provider does not include a nursing institution that relies solely on faith-based healing. Though if such a nursing institution also dispenses medical care, it might qualify as a health care provider under Maryland law.
What is the Process for Filing a Medical Malpractice Claim?
Maryland Code of Courts and Judicial Proceedings Section 3-2A-04 details the first steps required to file a medical malpractice claim. Under this section, medical malpractice are handled through arbitration by default.
To jumpstart the process, an injured patient must file a claim with the Director of the Health Care Alternative Dispute Resolution Office. In most cases, the injured patient must also file a certificate from a qualified doctor explaining why medical malpractice is appropriate.
At that point, the injured patient and health care provider progress through the usual steps of the arbitration process. Both parties would have input as to which arbitrators hear the case. And then those arbitrators make a decision that is binding on both parties.
That being said, it is possible to skip the arbitration process and process directly to court. If either the injured patient or health care provider decides to waive arbitration, the case proceeds to a Maryland state or U.S. federal court for further proceedings.
What is the Statute of Limitations for Medical Malpractice?
Maryland Code of Courts and Judicial Proceedings Section 5-109 provides the statute of limitations for medical malpractice claims. Generally speaking, an injured patient must file their medical malpractice claim within the earlier of:
Five years of the date that the injury occurred; or
Three years of the date that the injury was discovered.
On the other hand, Section 5-109 also underlines several special rules for medical malpractice claims involving underage minors. In certain cases, the statute of limitations does not start until the patient reaches the age of 11 or 16.
Do You Need Legal Help?
If have legal questions about a potential medical malpractice claim in Maryland, it can be particularly constructive to contact a dependable personal injury attorney. The Baltimore medical malpractice attorneys at Iamele & Iamele, LLP understand how to mount a successful personal injury case, including those relating to medical malpractice claims. If you need legal help, contact us today for a free initial consultation.
https://www.iamelelawfirmbaltimore.com/maryland-regent-dies-in-the-midst-of-medical-malpractice-lawsuit/