Oversight Failure Leads to Expiration of 76 Baltimore Police Misconduct Cases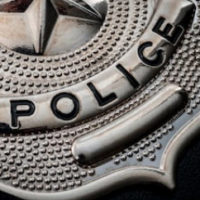 Since 2016, Baltimore law enforcement officials have lapsed in their investigation of 76 potential police misconduct cases, according to an article by The Baltimore Sun. As internal affairs did not investigate these misconduct cases within the required one-year timeline, the officers involved escaped without a finding of guilt or innocence.
Back in 2017, the U.S. Justice Department released its findings of a thorough investigation into the law enforcement practices of the Baltimore Police Department. Among other areas, the Justice Department underlined a major need to improve internal investigations into allegations of police misconduct.
Even though the federal courts issued a consent decree that required reforms, the Baltimore Police Department appears to be lagging behind. And this new evidence from a public information request revealed that senior police officials declined to press forward with an escalating number of misconduct cases over the past few years.
As outlined below, this trend seems to be getting worse over time:
In 2016, law enforcement officials allowed the expiration of three misconduct cases against Baltimore police officers;
In 2017, law enforcement officials allowed the expiration of 22 misconduct cases against Baltimore police officers;
In 2018, law enforcement officials allowed the expiration of 26 misconduct cases against Baltimore police officers; and
In 2019, law enforcement officials have already allowed the expiration of 25 misconduct cases against Baltimore police officers.
As there are still more than four months to go in 2019, it seems likely that the number of expired police misconduct cases will outpace previous years. This reality is particularly troublesome, especially given the history of misconduct with Baltimore police officers.
Further complicating this situation, the Baltimore Police Department is notoriously secretive about its internal investigations into misconduct allegations. Part of this secrecy stems from Maryland state law, which protects the confidentiality of personnel files for police officers. The police department is not required to disclose these records to the public. That is because the Law Enforcement Officers Bill of Rights shields these records from public disclosure.
In the wake of the 2017 federal consent decree, Baltimore Police Department officials promised to increase transparency. As part of the five-year Crime Reduction & Departmental Transformation Plan, department officials have promised to modernize internal affairs and provide an early intervention system.
That being said, there is no indication of when these changes will occur. And as this recent news development indicates, an increasing number of police misconduct complaints fall by the wayside. Combining these factors, there is increasing pressure for public oversight of the investigations into police misconduct allegations.
Do You Need Legal Help?
If you have legal questions about police misconduct in Maryland, it can be greatly informative to consult with a reliable Baltimore police misconduct lawyer. The lawyers at Iamele & Iamele, LLP have many years of combined legal experience assisting victims of police misconduct. If you need legal help, contact us today for a free initial consultation.
Resource:
baltimoresun.com/maryland/baltimore-city/bs-md-ci-internal-affairs-emails-20190725-gwl3trqgijcjljlqorgphmdsci-story.html
https://www.iamelelawfirmbaltimore.com/maryland-cop-faces-assault-misconduct-charges-after-forceful-arrest/