Maximize Your Compensation After a Baltimore Car Accident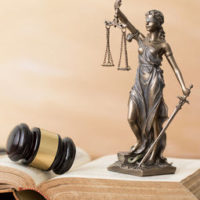 For car accident victims, an unfortunate reality is that many find themselves still healing from physical injuries while juggling doctor bills. Of course, taking care of your injuries and healing is the number one priority. If your accident happened in Maryland or the Washington DC area, discussing your situation with a Baltimore car accident attorney is the first step to securing compensation to take care of your financial obligations.
Worrying is not helpful and can interfere with your healing process. When you are planning to file a case, talking to a lawyer should be your first step. With a legal expert on your side, you can move toward a compensation package that allows you to take control of your finances.
Take Action Today
Being proactive can help in maximizing your car accident claim. Every state has a statute of limitations for personal injury cases. In Maryland, you have three years after a car crash to file a lawsuit. Get started collecting documentation and securing a strong case today.
Also, remember that pain as part of a compensation package is connected to suffering from a physical injury resulting from the accident. For this and medical compensation reasons, it is essential to have a doctor assess a person's health as soon as possible after an accident occurs. With documentation from licensed doctors and hospital staff, your case will be stronger.
Compensation could cover the following:
Loss of wages and income.
Expenses for prescription medication.
Bills for physicians, nurses, hospital tests, and therapy.
Pain and suffering.
If there are injuries that are still being treated or are not completely healed before going to court, a lawyer may be able to include future expenses in compensation amounts as well. A Baltimore car accident attorney with experience in similar cases knows how to approach your case. After looking over documentation, expenses, and testimony, they can let you know what kind of compensation you may be awarded.
What to Do When an Insurance Company Offers a Settlement
It is important to review any settlement offers with an attorney. Do not agree to any settlement offer before looking over the numbers and understanding other options you may have in front of you. Insurance companies know that court cases and guilty verdicts can be very costly to the company. The settlement offers are designed to save the insurance company money, which is not necessarily the best arrangement for the victim.
Settlement offers can be a good fit, it is simply important to be sure what is being offered is beneficial. Having a lawyer negotiate for you shows an insurance company you are serious about going to court, if needed. An attorney may be able to negotiate a settlement you are happy with, one that pays your bills and avoids court.
Talk to an Attorney About Your Car Accident
To learn about your compensation options, contact the legal team at Iamele & Iamele, LLP. Our attorneys successfully secure compensation for accident victims in the Baltimore-Washington Metropolitan. We have extensive knowledge and experience in car accident cases. Contact us today for a free initial consultation.
https://www.iamelelawfirmbaltimore.com/rear-car-accident-injuries/