Maryland Laws and Baltimore Car Accidents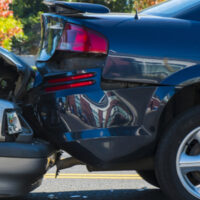 Traffic is common on Maryland roads and highways. While driving safely can help avoid collisions, the volume of traffic that share Maryland roads makes completely avoiding accidents an impossibility. Weather concerns may be an issue, or another driver could behave recklessly. If you were involved in a Maryland accident, talk to an experienced Baltimore car accident lawyer about state laws and your best path forward.
Maryland Is an At-Fault State
Car accidents and fault are handled differently from state to state. Maryland is an at-fault state, which means the driver who caused the crash is liable. Then, the at-fault driver's insurance would pay out of the accident. In no-fault states, damages for the accident are paid out of the driver's own insurance, their policies often carry personal injury coverage.
Of course, negligence is not always completely attributed to one person. Maryland also is a state that follows contributory negligence. This means a driver who is partially to blame will only be able to collect compensation for a percentage of their total damage recovery amount. So, for instance, if a driver was 25% responsible for a crash and is seeking $100,000 in damage recovery, they would only be able to secure a maximum amount of $75,000. The amount reduced from their compensation would be due to their amount of negligence.
Statute of Limitations Vary from State to State
It is also important to note that each state has a statute of limitations in place for personal injury cases, including auto collisions. In Maryland, the timeline is three years. The time frame begins the day of the crash. It is important you talk to an attorney sooner than later as it takes time to negotiate with insurance companies. Then, if a lawsuit is necessary, paperwork will need to be filed.
There may be compensation available for lost income, future lost wages, medications, medical expenses, pain and suffering and more. Share your story with a Baltimore car accident lawyer to learn about what determines a personal injury settlement amount. Depending on your situation, there may be a path to compensation for injuries, property damages, and future expenses.
Maryland law has many intricacies and auto crash claims are not always clear cut. Working with a legal team means you have an experienced attorney on your side. A lawyer who can advocate for your rights and help you secure a damage recovery amount that will allow you and your family to move past the event.
You do not have to handle complicated negotiations with insurance companies and liable individuals and entities on your own. Knowledgeable attorneys can navigate these conversations for you so you can focus on healing from the event.
Are you unsure of your legal rights under Maryland law following a Baltimore car crash? If you have high medical expenses, connect with a skilled attorney who can navigate complex claims. Reach out to the legal team at Iamele & Iamele, LLP. With years of personal injury claim knowledge, our attorneys can help. Contact us today for a free initial consultation.
https://www.iamelelawfirmbaltimore.com/severe-injuries-from-side-impact-accidents/