Legal Rights and Talking to Police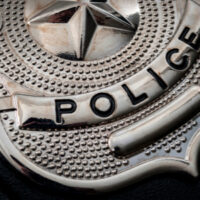 It is important that you understand your legal rights when you have an encounter with a police officer. Sometimes, the best thing to do is to protect yourself from self-incrimination by deciding to not talk to law enforcement on your own. Talk to a lawyer first.
You need a Baltimore criminal lawyer on your side. Connect with an experienced criminal defense attorney to understand your rights. There are trials and processes that are not always fair and constitutional rights can be violated. It is unfortunate, but true. Protect yourself with legal representation.
Do Not Attempt to Talk Your Way Out
It is not advisable to try and talk your way out of being arrested. Anything you say could be used at trial and you may be unintentionally harming your own case. Even if you are being truthful, you do not want to put yourself in a situation where your words could be used against you.
Keep in mind that you are likely not experienced in talking through a legal situation. Conversely, an interrogator with years on the job is aware of how the process works and how they can move toward the results they are seeking.
Your Rights and Handling a Police Stop
Being stopped by police is stressful. Stay calm and know your rights. Below are a few of your rights to keep in mind. Always talk to a Baltimore criminal lawyer if you have concerns.
You have the right to remain silent. This means you do not have to explain where you live or where you are going.
You do not have to give consent for a search. While it is possible for an officer to do a pat down if they suspect you have a weapon, you do not have to allow a search of your belongings or yourself.
You do not have to answer citizenship questions. There can be variables to this at airports and borders, but overall you do not have to tell your place of birth or if you are an American citizen.
You do have the right to a lawyer. You can hire your own or one will be appointed.
In the event of being arrested or detained, ask for legal representation immediately. Remain silent until you talk to a lawyer. Resist the urge to sign anything or say anything without discussing the situation with an attorney who works for you.
If possible, protect yourself with documentation throughout the process. This means recording badge numbers, witness information, and any other pertinent information. Also, if you need medical attention, seek it right away. Keep a record of the doctor visit and if there are visible injuries take photos. Of course, if your rights have been violated, it is also important to file a written complaint. This can even be done anonymously, if needed.
Were you stopped by a police officer and questioned? Were your rights violated? Contact the legal team at Iamele & Iamele, LLP to understand your options. Contact us today for a free initial consultation.
https://www.iamelelawfirmbaltimore.com/how-to-handle-minor-car-accidents-in-baltimore/