How to Handle Minor Car Accidents in Baltimore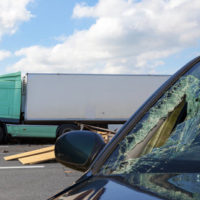 When individuals are involved in fender benders or other minor accidents, they often assume the parties involved can take care of the details on their own. In truth, there can be extensive personal injuries and huge expenses, even when the accident appears small in the immediate aftermath of the collision. It is best to put the best interests of yourself and your family first, reach out to a Baltimore car accident attorney.
Should I See a Doctor?
After a collision, do what you can to remain safe. If possible, the best course of action is likely to move your car from the flow of traffic. Stopped vehicles on the road can create a chain reaction of collisions. Move to the shoulder. Use your hazard lights. Be present and aware of what is happening around you.
Once you are in a safe spot, assess yourself and your passengers for any injuries. If you need immediate healthcare, call an ambulance. And even if you don't see or feel any health issues, make an appointment with a doctor after an accident once you are home. A healthcare professional can assess the situation and document any problems they notice.
At the accident site, call law enforcement. They will come to the scene and file a police report. Be calm, stay safe, and wait for the police to arrive.
Take a Moment to Record Details of Accident
Even if you feel like everything is fresh in your mind and impossible to forget, it is important to record details of a car accident. Collisions are stressful, and this is true if it was a fender bender or a more substantial wreck. You need documentation to protect yourself.
Be sure to record where the accident happened, the day and time of the event, what the weather was like, and any other additional details that come to mind. You will also need information from the other driver, too.
What information you need from the other driver:
The driver's name and phone number.
What insurance company they have coverage with, along with contact information for the insurance company.
The year, make, and model of their vehicle.
License plate numbers for every vehicle involved.
Damage Isn't Always Visible
If the other driver makes you an offer to settle on the spot, resist. Yes, there are indicators of car damage, including dents, scratches, and odd odors, but there can be damage to your vehicle that is not immediately apparent. Instead of assessing the damage on your own, bring your car to an experienced mechanic and ask for their opinion. Then, a Baltimore car accident attorney can help you secure the compensation you deserve.
All settlement offers should be avoided until you have all the information needed. Leave the negotiations to the insurance companies and experienced legal professionals.
To learn about your compensation options after a fender bender, contact the legal team at Iamele & Iamele, LLP. Our attorneys successfully secure compensation for accident victims in the Baltimore-Washington Metropolitan. We have extensive knowledge and experience in car accident cases. Contact us today for a free initial consultation.
https://www.iamelelawfirmbaltimore.com/rear-car-accident-injuries/