Is It Legal for Baltimore Police to Search My Car?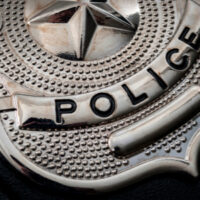 Were you or someone you love involved in a traffic stop that resulted in a car search? If so, you are likely curious to know if that car search was legal. The answer is it depends. If a driver gave consent or the law officer had probable cause then the answer is likely yes. That said, there are times when illegal searches happen.
The Fourth Amendment of the U.S. Constitution protects citizens from "unreasonable searches and seizures" and other abuses. There are many, many examples of law enforcement officials abusing power. When an unreasonable search occurs, it is important you discuss your situation with a Baltimore criminal lawyer.
It is important you discuss your situation with a legal expert as court rulings can change over time. Rulings that impact illegal drug arrests and searches. For example, in the past year or two Maryland's highest court has moved forward in ruling law officers are not allowed to arrest an individual on the basis of the scent of marijuana.
You Are Not Required to Give Consent to a Search
When stopped, a law officer may ask if it is ok for them to look through your car. If you give them consent, the search will likely be deemed legal should an issue arise later. The fact is disputing items that are found becomes increasingly difficult in these situations. Know that you have the right to refuse a search. The search may still happen, but it could be proven unreasonable later.
Probable cause is why the search could still move forward. So, if a police officer views an illegal weapon in the car, they could use that visual as a probable cause for a search.
Of course, it is essential to remain calm during the entirety of a traffic stop. If you opt to refuse a search, do not be argumentative. Instead, try to keep emotions out of the conversation. Ask if you are allowed to leave if there are no charges. If you are arrested, connect with a Baltimore criminal lawyer right away to protect your rights.
Talk to a Lawyer to Learn What Police Can and Cannot Do
There are complexities to understanding what police can and cannot do. For example, if you are stopped with a group of people, officers are not permitted to search everyone in the group solely because they have probable cause or a warrant for one person within the group. Also, police cannot legally arrest you for exercising your right under the Constitution to say no to an unreasonable search and seizure.
If you or someone in your life has been charged with a crime in Baltimore or the surrounding area, you need a legal professional advocating for you. It is possible a car search was unreasonable and the evidence gathered could be invalid.
Do you believe your car was illegally searched? You need a Maryland criminal lawyer on your side. Our seasoned legal team has the skills and experience to defend you against criminal charges in the Baltimore-Washington Metropolitan area. Contact the Baltimore criminal lawyer at Iamele & Iamele, LLP to understand your options. Contact us today for a free initial consultation.
https://www.iamelelawfirmbaltimore.com/tell-the-truth-when-talking-to-your-attorney/