How Much Do I Have to Pay for a Baltimore Lawyer?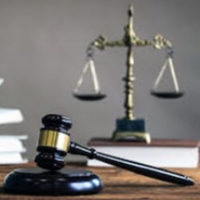 Accidents resulting in injuries are extremely stressful. Families find themselves juggling physical pain and suffering with the financial strain of medical fees. With so much to consider, some may not want to call a lawyer because they believe it will only add another expense to their lives. But in reality, working with a lawyer to hold another negligent could be a path to easing your financial worries.
If you have questions about possible settlement amounts and how lawyer fees would be handled, talk to a Baltimore personal injury attorney. Starting with a conversation, a no-cost, confidential consultation, you will learn about what options are available.
Compensation for Bills, Lost Income, and Suffering
In order to secure the maximum damage recovery amount, work with an experienced attorney. If you have a right to compensation, you should move forward and know that the settlement amount will be enough to cover legal expenses and sources of financial strain. Sometimes individuals hesitate because they are concerned they will ruin the financial life of another if they move forward with a claim, but in truth the majority of settlements are secured through an insurance policy.
Recovery for economic and emotional damages may be possible. Compensation for the following:
Doctor bills that are currently pending
Future expenses due to medical care
Rehabilitation expenses
Emotional distress and suffering
Lost wages from missed work
Future lost income
When an individual is involved in a traumatic event, they can be admitted to a hospital without understanding what types of charges will result. For example, The Baltimore Sun reported a knee joint replacement at the University of Maryland Medical Center costs $41,260. Thousands of dollars in medical fees is common. Bankruptcies from medical expenses are a reality for many American families. When you face hospital fees because of another's negligence, you need to be compensated fairly.
One Option Is Contingency Fee Based Payments
Some lawyers work on a contingency fee basis. For you, this requires no upfront charges. Attorneys are paid once a settlement amount is finalized. Many personal injury victims prefer this method as all payments are simply made out of the compensation settlement.
If you are concerned about the expense of working with an attorney, know that it is possible you will not have to think about payment at all. The attorney payment will likely be taken out of your settlement and you can use the remaining amount to pay off expenses and secure the future you deserve.
Direct any questions you have to a Baltimore personal injury attorney. With experience and skill, a lawyer can secure the maximum settlement amount for you and your family.
Do you want to talk to a lawyer but are worried you can't afford it? The truth is, you can't afford not to. With high medical expenses following an accident, you need an attorney working for you.
Contact the legal team at Iamele & Iamele, LLP to understand your options. Our attorneys successfully secure compensation for individuals coping with injuries and large healthcare expenses in the Baltimore-Washington Metropolitan area. Contact us today for a free initial consultation.
Resource:
baltimoresun.com/health/bal-maryland-hospital-rates-ranking-the-highest-lowest-costs-20151206-story.html
https://www.iamelelawfirmbaltimore.com/3-things-to-know-about-filing-a-lawsuit/