3 Things to Know About Filing a Lawsuit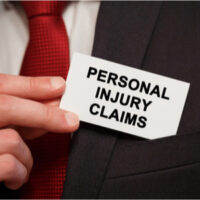 Deciding to take legal action may be a new idea for you. If you have never filed a claim or lawsuit, you may fear the process will require you to be involved in an expensive and time consuming court fight. There are times when court battles are needed, but often disputes are settled without going to court.
Things to know about filing:
The battle is typically with insurance, not in court.
Time restrictions and statutes of limitations are in place.
If your lawyer is not a good fit, you can choose other legal representation.
When questions about how to file a personal injury lawsuit arise, ask a Baltimore personal injury attorney. Experienced attorneys are able to share the process with you, letting you know what to expect and how long the settlement process may take.
Insurance Negotiations Are Part of Settlements
Trial is the norm on television legal dramas and court is necessary in some circumstances, but often personal injury disputes can be settled with insurance negotiations. Typically, insurance companies and liable parties want to avoid trial as the court process can be costly. Plus, the dispute can drag on for months or years before an issue is resolved.
When a settlement is possible, it is often the best solution. Insurance companies may resist paying a large settlement amount but a skilled lawyer is able to keep a dialogue going and present all of the evidence, this helps to secure a final settlement amount that is fair.
Notifying the Other Person or Entity
Statutes of limitations are set amounts of time in which a person can initiate legal proceedings after an event. In Maryland, an individual injured must file within three years from the date of the accident or event. Every party involved has to be notified within the three year period. When correct timelines are not followed, a dispute can be entirely dismissed, solely on timing.
One of the many advantages of working with an accomplished Baltimore personal injury attorney is their knowledge of guidelines and rules. They will be sure all deadlines are met and all documentation needed is secured. A legal professional is also able to assess the size of a claim, and the extent of time and resources that should be spent securing different amounts.
Relying on an attorney to advocate for you takes a certain level of trust. You should feel good about the progress. If you are not satisfied with your lawyer, you do have options. Seek other legal counsel. An immoral attorney might claim you can not switch. This is not true, simply take your dispute elsewhere. Discuss your concerns with another lawyer today. At Iamele & Iamele, our team is committed to securing your trust.
Do you have questions about personal injury lawsuits? Reach out to the Baltimore personal injury attorneys at Iamele & Iamele, LLP. Securing a fair settlement is important. Insurance companies have lawyers working for them, you need an attorney advocating for you. Contact us today for a free initial consultation.
https://www.iamelelawfirmbaltimore.com/distracted-walking-creates-risks/