How Much Damage Totals a Car in Baltimore?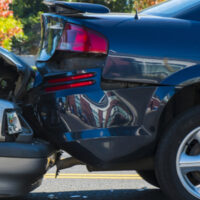 When an insurance company decides a car is totaled, it generally means the expenses to repair the vehicle is too high in relation to the value of the vehicle. The total loss or totaled guidelines vary from state to state. In Maryland, when the cost to repair a vehicle that was in a car accident is higher than 75% of the fair market value of the car, the car could be deemed totaled.
Of course, an insurance company is only assessing the numbers. How you feel about your car is not part of the equation. So, if you have a sentimental attachment to the car and want to repair it, that does not factor into a total loss determination. Similarly, if there was a lot of damage and you want the car to be a total loss, your preference is not what an insurance company is assessing. If you were in a Baltimore car crash and your vehicle was significantly damaged, talk to an experienced Baltimore car accident lawyer.
What If I Still Have a Car Payment?
While financial recovery is one worry following a car accident, the first thing that should be done is assess if anyone was injured. Even if an injury seems minor, seeing a doctor is essential. Both to establish a treatment plan and to have documentation should compensation be needed.
Then, once you are able to assess damage recovery, you may be wondering what happens if you still owe money to a lender. If your car is not paid off and a car is deemed a total loss, the lender will be reimbursed. If there are still funds available, they will be distributed to you.
If you owe $10,000 to a lender and the actual cash value of your car is $12,000, the lender will be paid and you will receive $2,000.
If you owe $10,000 to a lender and the actual cash value of your car is $8,000, the lender will be paid and you will owe $2,000.
If an Airbag Deployed is My Car Totaled?
There are times when a car is categorized as a total loss because airbags deployed in a car accident, but airbag deployment doesn't automatically mean a car is totaled. The assessment will depend on the actual cash value of the vehicle.
Because airbag components and installation can be expensive, total loss is possible. But if the car had a high cash value to begin with, airbag and front vehicle repair may be the path an insurance company sees as the best solution. If you have questions about your situation, discuss the details of your crash with a Baltimore car accident lawyer.
Are you arguing with your insurance company about the value of your vehicle following an accident? If you have high medical expenses, connect with a skilled attorney who can navigate complex claims. Reach out to the legal team at Iamele & Iamele, LLP. With years of personal injury claim knowledge, our attorneys can help. Contact us today for a free initial consultation.
https://www.iamelelawfirmbaltimore.com/driving-safely-in-the-dc-area-can-help-avoid-collisions/