FMLA and Workers' Compensation In Maryland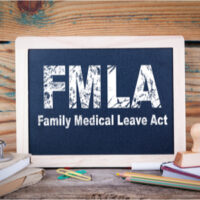 When an employee is injured on the job they may need to take time off to recover from the injury. It is important they take time to heal and do not rush back because they are concerned about losing their position. The truth is there are protections available to workers.
As a worker in Baltimore or the Washington Metropolitan area, you have rights. After a work injury, talk to a Baltimore personal injury attorney.
Federal Protections Under the Family Medical Leave Act (FMLA)
Maryland's Workers' Compensation Law requires that employees who are injured on the job receive compensation for lost wages and medical fees related to the injury. Work injuries also have federal protections under the FMLA. The act ensures that individuals with serious health conditions are provided with 12 weeks of unpaid leave with job protection, meaning an employee can return to the same or equivalent position after a 12 week period. Provided they are eligible under the FMLA.
Eligibility is connected to the size of the business an employee works for and how long they have worked for their employer. FMLA eligibility requires the following:
An employee has been employed with the organization or company for 12 months.
An employee has worked at least 1,250 hours during the 12 months prior to the start of the FMLA leave.
50 or more employees are employed at the organization, within a 75-mile radius.
In order for the work injury to be designated as a serious health condition, it needs to have required an overnight stay at a medical facility or an employee has to have been off work for more than three days and received ongoing medical care.
There Are Differences Between Workers' Compensation and FMLA
While both protect workers there are differences between FMLA and workers' comp. FMLA is unpaid leave, it is a protection that secures the same or equivalent job when an employee returns to work within a 12 week period. Workers' compensation is connected to your pay, it provides total or partial pay. This means an employee could receive payment through workers' comp while their job is protected through FMLA as they recover at home.
There can be complications so it is essential a worker protects their rights each step of the way. If a person suffered a work injury and relies solely on the company human resources department, they may find they have not accessed all of the information needed. A Baltimore personal injury attorney can help workers navigate workers' compensation, FMLA, and employee benefits.
Maryland workers have protections under both the Workers' Compensation Law and the Family Medical Leave Act. Workers need to know there are protections on the state and federal level if they are injured on the job and need a leave of absence in order to recover.
Were you injured on the job? Do you need time to recover at home? If you were in an accident at work, contact the legal team at Iamele & Iamele, LLP to understand the protections available to you. Contact us today for a free initial consultation.
https://www.iamelelawfirmbaltimore.com/birth-injury-medical-malpractice-claims-in-baltimore/