Birth Injury Medical Malpractice Claims In Baltimore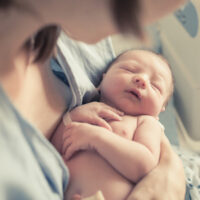 It can be upsetting and stressful for families who face a health emergency. While childbirth is part of daily life in many hospitals, the common procedure still relies on everyone on the healthcare team performing well. If there is negligent behavior or a reckless decision is made, birth injuries can result.
Sometimes mistakes are made during the labor and delivery process. There can be serious injuries, to either the baby or the mother. These injuries can even be lifelong in some cases. Discuss your situation with a Baltimore medical malpractice lawyer. In many ways Maryland law leans toward favoring doctors and hospitals. You need an experienced legal professional to help you through the complexity of a birth injury claim.
Different Birth Injuries that Can Result In Claims
When you talk to a medical malpractice attorney they will be able to share with you what options are available for you and your family. There are different types of claims, the following are examples:
Injuries to a birth mother. If a mother has a seizure when delivering and the event was in connection to a lack of blood pressure monitoring, a claim could result.
Brain injuries. If a complication is not addressed right away, or if there is a lack of oxygen during the delivery procedure, there can be brain injuries and lifelong issues.
Nerve injuries. Vacuum extractors can lead to neck and shoulder nerve injuries.
Bones that are fractured. If there is too much force, a baby's bones can break. Forceps can also lead to fractures.
Talk to an Experienced Birth Injury Attorney
A Baltimore medical malpractice lawyer can examine all of the evidence and go through an exploratory process. Then, they will let you know what to expect as you move forward with a medical malpractice claim.
What the exploratory process during a birth injury case does is examine all of the facts connected to the case. This could be looking into prenatal care negligence or concerns a healthcare team should have responded to an issue sooner than they did.
Medical claims are complex, you need a lawyer to advocate for you. Birth injuries can be extremely serious and create large healthcare expenses. Sometimes these medical expenses can last for years. Ongoing treatments are a norm for many families. There is no reason you have to take on all of this stress and debt on your own. There are options to help you and your family move forward and heal.
Reach out today, there are timelines that need to be followed. In Maryland, medical malpractice claims must be filed within five years of the injury date or within three years of discovering the injury. Whichever time frame is shorter. The sooner you file a claim, the better.
Contact a Baltimore Personal Injury Attorney
Were you a victim of medical malpractice? To achieve optimal results, you need an attorney working for you. Contact the legal team at Iamele & Iamele, LLP to understand your options following a birth injury. Our attorneys successfully secure compensation for accident victims in the Baltimore-Washington Metropolitan. Contact us today for a free initial consultation.
https://www.iamelelawfirmbaltimore.com/should-i-replace-child-car-seats-after-a-baltimore-car-accident/