Baltimore Car Accidents Can Cause Delayed Onset Injuries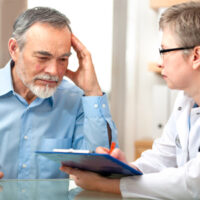 Car accidents are traumatic events, this is true of crashes that happen on smaller roads and catastrophic multi-care collisions on highways. Sometimes, victims believe an injury is minor at the crash site or do not feel any symptoms at all. But the truth is some suffer from delayed onset injuries, injuries that do not appear immediately but are a direct result of the car crash. A doctor assessment is needed when a person is involved in an event that includes extreme force to the body, this includes car crashes.
Seeking a medical assessment is a way to protect your legal rights and look after your physical health. To learn more ways to protect yourself and secure your future, talk to a Baltimore car accident lawyer.
See a Doctor After a Car Crash
Even if you believe you are ok, it is a good idea to seek the advice of a healthcare provider if you have any discomfort. There can be small symptoms that are indicators of a much bigger health issue. Also, your doctor can share with you signals your body could be sending. For example, an occasional headache or neck pain may not be a big deal, but when you are recovering from a crash these pains could be the first signs of a delayed onset car accident injury.
Back or neck pain. Whiplash can create neck and back pain. These aches can also be indicators of a sprain or pinched nerve.
Aches and pains in the head need to be taken seriously, they are a common symptom when individuals have brain injuries, concussions, or whiplash.
Abdominal discomfort. Internal bleeding can result in abdominal discomfort and can be life threatening. Soft-tissue injuries can also cause headaches and dizzy spells.
Pain and suffering. The trauma of an accident can be processed in a variety of ways. For some, the result is anxiety, depression, emotional distress, or PTSD.
Concussions are common after car crashes and other accidents involving force. Some experience balance problems, memory issues, poor concentration, and headaches in connection with a concussion.
Whiplash Can Be Slow to Show
When sudden, forceful motion throws an individual's body in a way that is not natural, whiplash can occur. Car accidents often include unexpected acceleration episodes or a sudden stop. The human body is not designed for this type of force and can be easily injured under extreme conditions.
After a car accident, do not ignore tingling, headaches, back and neck pain, emotional changes, or mobility issues. Delayed onset injuries are real and dangerous. Seek medical attention right away and connect with a Baltimore car accident lawyer to discuss your financial damage concerns.
Have you experienced delayed onset injuries after a car crash? Let our attorneys work toward a fair settlement for you and your family. Do not be deterred by the suggestion of a reduced or denied claim, fight back. Reach out to the legal team at Iamele & Iamele, LLP to understand your options. Contact us today for a free initial consultation.
https://www.iamelelawfirmbaltimore.com/baltimore-car-wrecks-in-neighborhoods/