Emergency Room Mistakes in Maryland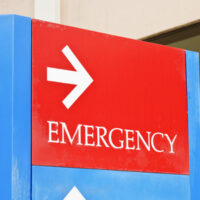 Going to a hospital emergency room can stressful. Patients typically enter ER because they are injured or ill. Because of this, they often are feeling vulnerable. Sometimes this is heightened when individuals are coping with a trauma that resulted in the injury, from accidents to health emergencies.
When you are in a vulnerable place, it is easy to assume the medical professionals around you are making the best decisions possible each step of the way. Unfortunately, that is not always the case. In fact, 1 in 20 are victims of diagnostic errors in outpatient care.
Examples of Emergency Room Mistakes
If an emergency is busy or understaffed, the instances of mistakes and medical errors can be even higher than normal. Here are a handful of examples of the mistakes that can occur:
Misdiagnosing an illness.
Sending a patient home without proper treatment.
Medication errors, including wrong doses and prescription delays.
Failing to request the necessary tests.
Errors in communication between healthcare staff.
Unsanitary facilities.
Staff that is not trained properly.
Ineffective equipment or staffing issues.
Ignoring hospital protocol.
When these mistakes happen, illnesses can go undiagnosed. Or, in other circumstances, a patient fails to have their issue treated or receives the wrong treatment.
Plus, it's important to know that not only doctors are at fault in these cases. Sometimes there are multiple parties at blame, including nurses or paramedics. Before you take action, you need to speak with an attorney that is experienced in medical malpractice claims. With knowledge and experience, they can help you discover who was negligent and how to move a case forward.
Standard of Care in Maryland
A legal term, "standard of care" means each patient is entitled to a certain level of care from medical professionals. Emergency rooms can be stressful environments, but the standard level of medical care still applies. This term is used in medical malpractice claims, it is used to determine who was negligent.
When it comes to emergency rooms, a common error is to discharge a patient that should be admitted. This mistake can lead to a medical condition becoming more severe. The extent of your injuries or illness will impact the amount of compensation you could receive.
Medical malpractice cases in Maryland can be complicated. And the impact of medical errors can be serious, sometimes even resulting in death. Others suffer from huge healthcare bills, declining health, and ongoing pain.
You can pursue compensation for lost income and medical expenses. But be sure to talk to an attorney with experience in these claims, there are many moving parts to consider. It is essential to speak with an experienced Maryland medical malpractice lawyer so you understand your rights.
Talk to an Experienced Attorney You Can Trust
If you have been the victim of a medical mistake, contact a personal injury attorney with experience in medical malpractice. The Baltimore medical malpractice attorneys at Iamele & Iamele, LLP have the experience you need. If you need legal help, contact us today for a free initial consultation.
Resource:
qualitysafety.bmj.com/content/23/9/727
https://www.iamelelawfirmbaltimore.com/overview-of-medical-malpractice-claims-under-maryland-law/