Common Causes of Boating Accidents Near Baltimore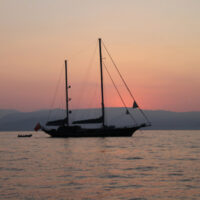 When the weather is nice, many like to go boating in and around Maryland. Maryland boasts stunning waterways such as Boat Lake, Centennial Lake, and Little Seneca Lake, as well as the Chesapeake Baypeople living in Maryland have many opportunities to enjoy a day on the water. Unfortunately, boating is not without risks. The Baltimore Sun reported there were 132 boating accidents in 2018, resulting in16 fatalities. This was a 167 percent increase from the year prior.
If you or someone you care about has been injured in a Maryland maritime accident, you need to talk to a Baltimore boat accident lawyer. In many instances, another party is liable. Boat owners and operators are responsible for maintaining safe boats and for not boating recklessly. To secure financial compensation, seek legal guidance today.
Why Do Boating Accidents Happen?
Boat operators are required to abide by local and federal laws. For example, an individual operating a boat on Maryland waters must have a boating license. This is true of every boater born after July 1, 1972. The license is legally referred to as a Certificate of Boating Safety Education. Once the license is obtained, it is valid immediately and good for life. But even with proper training, there are times injuries occur.
Boat injuries have happened due to the following reasons:
Operator was inexperienced or made an error
A water skier or passenger made a misjudgment
Inclement weather
Fast speeds
Risky water conditions
Equipment that was defective
Drug or alcohol impairment
Alcohol intoxication plays a role in many boat incidents. The boat operator must remain sober for everyone's safety, even when passengers are drinking alcoholic beverages. If irresponsible behavior and actions result in an injury, the operator could be liable.
Do I Need to File a Report When There Is a Maryland Boat Accident?
The first thing to do when a boat incident happens is to check everyone for injuries. If someone has been harmed, contact the Coast Guard or phone an ambulance for assistance immediately. And a report will have to be filed. When there is a physical injury due to a boating accident, a report needs to be filed within 48 hours. In the event of an accident that caused property damage, but no physical damage, the accident needs to be reported within 10 days, provided the damage was an amount of $2,000 or more.
Of course, individuals are interested in talking to their insurance companies after a boat accident in order to receive financial compensation. But before you do, talk to a Baltimore boat accident lawyer. The insurance company may offer you an amount that may seem appealing but is actually far lower than what you justly deserve.
Talk to a Knowledgeable Baltimore Maritime Lawyer Today
Were you injured in a boat accident? Talk to the legal team at Iamele & Iamele, LLP. With years of experience, our attorneys successfully secure compensation for personal injury victims, including those injured in boat accidents, within the Baltimore-Washington Metropolitan area. Contact us today for a free initial consultation.
Resource:
baltimoresun.com/opinion/editorial/bs-ed-0527-boating-safety-20190520-story.html
https://www.iamelelawfirmbaltimore.com/ways-to-strengthen-your-premises-liability-claim/