Claims and Recoverable Damages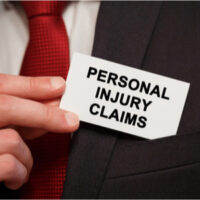 Recoverable damages after a Baltimore or DC accident could include lost wages, property damage expenses and medical care. When another entity or individual is negligent, compensation may be possible. It can't make everything better or reduce personal pain and suffering, but compensation can pay expenses and help a person and their family move forward after an accident injury occurs.
If you believe you have recoverable damages that should be paid by another person or entity, connect with a Baltimore personal injury lawyer. An experienced attorney can assess your situation and let you know if damage recovery is possible. And, if damage recovery is likely, how large of a settlement you could receive. During this discussion, you will likely talk about both non-economic damages and economic damages as parts of your recovery settlement.
Compensation for Out-of-Pocket Expenses
Some expenses are tangible and easily measurable, such as out-of-pocket expenses, hospital invoices, and medical bills. This is because you likely have printed statements and receipts. Damage to property is also a form of economic damage that can be calculated with ease. For example, if you need to get your vehicle repaired after an auto accident a repair shop will provide you with a clear, written estimate that can be shared with an insurance company. All of these bills, invoices, and statements are forms of evidence for damage recovery.
Not all economic damage is simple. There are times when economic damage assessments are more complex. This is true when totaling future medical expenses, for instance. Assessments from experts may be needed to land on a fair number for individuals who will require ongoing care after an accident.
Before you agree to any settlement offer put forward by an insurance company, discuss your situation with a Baltimore personal injury lawyer. Legal professionals have the experience to see the full scope of your situation. It is possible a settlement offered to you is far lower than what you could obtain with a lawyer advocating for you.
Paths for Tallying Non-Economic Damages
When it comes to calculating non-economic damages, lawyers can look back at similar cases and determine what amounts are fair. This could be done if you are seeking compensation for pain and suffering or a reduction in life enjoyment due to an accident injury. Other non-economic damages include coping with trauma, blindness, permanent disability or disfigurement. Professional assessments are often necessary.
There are unique considerations in each situation as all individuals are different. A skilled attorney is able to look at past situations and connect how those settlement offers may pave a path for your maximum settlement amount.
Do you suspect you should be receiving damage recovery after your car or truck accident? If you have high medical expenses, connect with a skilled attorney who can navigate complex claims. Have an experienced attorney work for you. Reach out to the legal team at Iamele & Iamele, LLP. With years of personal injury claim knowledge, our attorneys can help. Contact us today for a free initial consultation.
https://www.iamelelawfirmbaltimore.com/injuries-from-low-impact-collisions/