Can I Receive Compensation For A Resort Injury?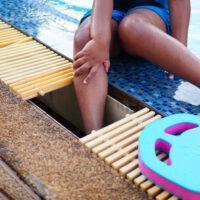 There are many different types of resorts in the state of Maryland and around the world. Some offer options for work retreat groups, others are designed for families who are seeking activities for every age level, and others focus on skiing and outdoor activities. Since there is so much to do at a resort, from tennis courts to dance floors, some vacationers spend their entire stay on the property, not having any reason or desire to leave.
It is true that wonderful memories can be made on resort properties, but there is also the possibility of accident injuries if a property is not well kept or has security issues. After sustaining an injury at a Maryland resort, do not sign any paperwork put forward by resort staff without talking to an attorney. A Baltimore personal injury lawyer will inform you if the agreement offered is fair or if pursuing the claims process is in your best interests.
First Aid, Reports, and the Resort Incident Team
Organizations that provide entertainment and vacation options to a lot of tourists, places like casinos and resorts, often have teams of people to address any possible accidents. Team members will vary depending on the needs of the property, sport resorts will have different medical professionals than a shopping center, for example. That said, an incident team could be composed of a person trained in medical care and first aid, security professionals, and risk management experts.
While it is extremely helpful for you to receive first aid right away, it is also possible the risk management professional will be analyzing the situation and drafting a report while your injury is being initially treated. The report created could note reasons why the resort should not be held liable, such as evidence you had been drinking alcohol or using any of the resort amenities in an unauthorized way.
If you are asked to sign paperwork immediately after your injury, decline. Instead, discuss the situation with an attorney first, so you can learn more about how to protect yourself.
Qualifying for Financial Compensation
A Baltimore personal injury lawyer will be able to identify the possibility of qualifying for financial compensation. For instance, if you sustained a ski injury, there may be evidence the ski slope was not maintained properly or marked incorrectly. Proof could exist in the form of surveillance footage of the area or images captured after the accident injury was sustained.
Were you injured while vacationing at a Maryland resort? The skilled attorneys at Iamele & Iamele, LLP can help. Our qualified lawyers will look over all of the documentation you have and any paperwork you have been asked to sign by a resort incident team. Resorts have their own legal teams, you need an attorney fighting for your rights. Reach out today to secure the damage recovery you need to financially recover from an injurious event. Contact us to have your questions answered and get your path to monetary damages started, schedule your free initial appointment today.