Can Auto-Brewery Syndrome Lead to a DUI?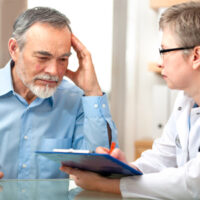 It may not sound realistic, but in some instances people ferment alcohol within their own bodies, all without drinking any alcohol at all. Auto-brewery syndrome is a rare condition, sometimes it is also referred to as gut fermentation syndrome. When this occurs, it is possible for an individual to be falsely accused of driving under the influence of alcohol. A test might give a reading of intoxicated because of auto-brewery syndrome.
If you have been arrested for a DUI or a DWI, you know how it can have a great impact on your life. It is essential you speak with a Baltimore DUI lawyer so you will have an expert on your side. An experienced attorney has the necessary experience and legal knowledge to build a strong defense.
What Causes Auto-Brewery Syndrome?
Auto-brewery syndrome does not occur very often. It is a condition in which an individual's gut has an abundance of certain types of fungus. There are many microorganisms in the intestines and the body has a delicate balance in place to keep the gut healthy. But in the case of auto-brewery syndrome, an overgrowth of fungus results in carbohydrates being turned into alcohol.
For people who suffer from the condition, it is common for them to also have other conditions, such as Crohn's disease, diabetes, and an immune system that is weak.
Symptoms of auto-brewery syndrome can mimic symptoms of alcohol use, including:
Slurred speaking patterns
Dizziness
Fatigue
Coordination loss
Abrupt mood changes
Headaches
Nausea and vomiting
Belching
Disorientation
An issue with auto-brewery syndrome is that an individual who is affected does not know when the symptoms will present themselves. If they know they have the condition, their doctor could advise antifungal medications to control the issue.
Is a DUI Defense a Possibility?
Auto-brewery syndrome is not a common condition. Because it is rare, it does not often come up as a possibility for an individual's DUI defense. The only time it can be used is if there is a history of the problem and there has been a doctor diagnosis.
Plus, for the good of your personal health, a person needs to know if they have auto-brewery syndrome impacting their digestive system. For people who suffer, it is common for doctors to suggest a diet low in carbohydrates and sugar. This would likely include avoiding white bread, white rice, pastas, desserts, high fructose corn syrup, and juices.
If you are susceptible but you were not diagnosed prior to your arrest, the next step would be to have a physician document that you have this rare syndrome. Then, a Baltimore DUI lawyer can work with you to determine exactly what the police officers used as a determination for your arrest. If it was solely because of your blood alcohol level or if you were showing signs of being drunk and impaired.
If you or someone you love needs help with a traffic offense in Maryland, contact the legal team at Iamele & Iamele, LLP to understand your options. Contact us today for a free initial consultation.
https://www.iamelelawfirmbaltimore.com/how-to-avoid-drivers-with-road-rage/