Baltimore and DC Condo Owners and Slip and Fall Claims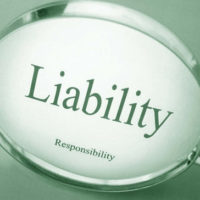 Some people do not want to take care of the maintenance required when owning a single family home. Plus, condos are often a more affordable option that may come with loads of amenities. Condo ownership is the right choice for many in DC and Baltimore. But if you were injured in the common area of your condo building, you may not be sure where to turn. Talk to  Baltimore personal injury lawyers to understand your rights.
Insurance Coverage and Homeowner Associations
When you purchase a condo, you become part of a homeowners association (HOA). The HOA has to carry insurance, just as individual homeowners do. There is typically a board of directors that handles forming and enforcing rules of the condo building along with paying for the insurance, landscaping, and cleaning that is needed. Each condo owner pays monthly dues to cover these building expenses.
One of the things an HOA is responsible for is maintaining a building that is safe. It is the legal duty of the association, similar to a public property owner being responsible for maintaining safe walkways and parking lots. If your HOA did not maintain a safe environment and you were injured, it is possible to file a claim with the building's insurance company to cover the expenses of your injury in a common area.
Condo common areas:
Stairways and hallways
Entryways and lobbies
Elevators and gardens
Laundry areas
Tennis courts and pools
Rooftop lounge areas
Exercise rooms
Sometimes, there are common areas that are accessible to some in the building but not all owners. This could include some balconies or parking garages. When you are seeking damage recovery, Baltimore personal injury lawyers can assess your claim.
Lawsuits Could Involve HOA Board Members
In most cases, a person's injury compensation is accessed through the building insurance company. The HOA is not involved in the conversation. Only if a lawsuit arises would the building HOA and board members be involved.
As a condo owner, you have made payments to keep your building safe. After all, part of a person's condo dues should be allocated to repairing common area elements when there are issues. Monthly condo dues are typically calculated by taking the square footage of each unit into account. In this way, each member of the association has fairly paid into building funds.
When an injury happens, seek medical attention right away. Then, let your building HOA know of the event and your need for medical care. Putting this information in writing is advised. Taking photos or videos of the area where the injury happened and asking witnesses for their accounts may be necessary.
Were you injured when you slipped and fell in the common area of your condo building? If you have high medical expenses, connect with a skilled attorney who can navigate complex claims. Have an experienced attorney work for you. Reach out to the legal team at Iamele & Iamele, LLP. With years of personal injury claim knowledge, our attorneys can help. Contact us today for a free initial consultation.
https://www.iamelelawfirmbaltimore.com/what-is-workers-comp/