Autopsy Confirms Baltimore Crime Victim Stabbed to Death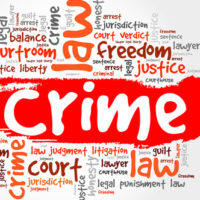 After completing an autopsy, the Baltimore County Police Department concluded that a crime victim was stabbed to death, according to an article by The Baltimore Sun.
This stabbing incident occurred in the morning of March 29th at a residential complex in Towson. Police officers responded to the incident and arrived on the scene just before 10 a.m. Those officers found a 47-year-old man with serious physical injuries near the 6900 block of Lachlan Circle, mere blocks from his residence.
First responders transported this crime victim immediately to MedStar Good Samaritan Hospital. But unfortunately, medical staff were unable to save him. The man died approximately one hour later.
After this crime victim perished, the Office of the Chief Medical Examiner conducted an official autopsy. Based on their findings, the medical examiner concluded that stab wounds were the cause of death. As a result, law enforcement are searching for the person responsible for inflicting those stab wounds.
At present, law enforcement has not released any information about the suspected perpetrator. Any person who has information about this stabbing should immediately contact the Baltimore County Police Department at 410-307-2020 or Metro Crime Stoppers at 1-866-756-2587.
If and when law enforcement catches the person responsible for this fatal stabbing, the perpetrator may face criminal and civil liability for their actions. Under Maryland state law, crime victims or their surviving family members can receive compensation for the criminal act, including but not limited to Criminal Restitution and Civil Damages.
Criminal Restitution
Restitution is part of the criminal case against the alleged perpetrator of a crime. Essentially, crime victims or their surviving family members can ask the judge or jury for certain types of compensation. If there is a causal link between the crime and the harm or injuries in question, then the judge or jury may decide to award restitution upon conviction. At that point, the convicted criminal must satisfy their financial duties to pay restitution in order to complete their sentence.
Civil Damages
In addition to criminal restitution, crime victims or their surviving family members can file a civil lawsuit against the perpetrator for damages, such as medical bills or lost wages. Moreover, a civil lawsuit is completely separate from the criminal case. No matter what happens in the criminal case, victims and their family members can pursue a civil lawsuit in specific situations. Stated otherwise, the perpetrator may escape a criminal trial but still have to pay damages in a civil lawsuit.
Reach Out to Us Today for Help
If you or a loved one was a victim of crime in Maryland, it can be immensely fruitful to reach out to a knowledgeable Baltimore crime victim lawyer. The lawyers at Iamele & Iamele, LLP in Baltimore, Maryland, have the distinction and skill required to help crime victims recover from their injuries and seek appropriate compensation. If you need legal help, contact us today for a free initial consultation.
Resource:
baltimoresun.com/news/maryland/crime/bs-md-twson-homicide-id-20190331-story.html
https://www.iamelelawfirmbaltimore.com/maryland-state-compensation-board-for-crime-victims/