Attorney Experience Is Needed for Your Personal Injury Claim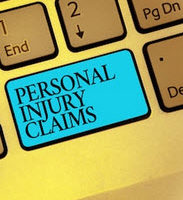 While you may have learned some of the basics of personal injury law through your own research, if you are not a personal injury professional it is in your best interest to connect with a lawyer before moving forward with a claim or lawsuit.
An experienced Baltimore car accident lawyer has the skills to make a convincing legal argument to help you secure the maximum compensation possible. Negotiating with insurance adjusters and standing up for a person's rights against a team of seasoned defense attorneys, is a skill that is developed over time. Trying to argue your own personal injury claim does not put you in an advantageous position to achieve your goals.
Attorneys Have Experience and Knowledge
When you work with a legal professional, such as a licensed attorney, you are working with an individual who has spent years, decades in many instances, mastering law. Lawyers do this so they can use the legal knowledge they have collected to help others who have not spent time mastering the same skills.
Lawyers typically spent at least seven years in school, earning their undergraduate and graduate degrees. Then, they prove their knowledge by studying and passing the bar exam within where they will be practicing.
Then, practicing attorneys have experience on their side. They spend their workdays arguing cases and negotiating with other lawyers and insurance adjusters. Through these daily interactions, they understand the intricacies of the law and how to remain professional throughout all court and meeting interactions.
Higher Success Rate
If you were injured in a car accident or sustained harm due to the negligence of a person or entity in another type of accident, you are likely seeking legal guidance on how to move forward. One question you can ask an attorney about is their success rate, both overall and in cases similar to your own. A lawyer's job is to improve your odds of obtaining your goal, whether that is a favorable verdict, a large settlement amount, or both.
Another benefit of having a skilled Baltimore car accident lawyer on your side is that attorneys spend their career connecting with other legal professionals. These professional relationships help when negotiations and arguments are occurring. An experienced attorney understands why the other side is arguing their side in a certain way, which can help in building a counter position, for example. They also have connections in a variety of fields should expert testimony be needed. This could be helpful if the amount of future lost income or future health care costs need to be assessed.
A personal injury lawyer can give you an advantage. With knowledge, schooling, experience, and relationships, an attorney can advise you on the best path for your personal injury claim.
Do you think it is time to seek out the expertise of a Maryland lawyer? If you have high medical expenses, connect with a skilled attorney who can navigate complex claims. Reach out to the legal team at Iamele & Iamele, LLP. With years of personal injury claim knowledge, our attorneys can help. Contact us today for a free initial consultation.
https://www.iamelelawfirmbaltimore.com/electric-cars-and-safe-pedestrians/