A Maryland Accident And Pre-Litigation Recovery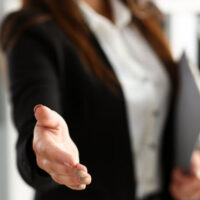 Accidents in Maryland because of another's negligence can lead to pre-litigation recovery. Essentially, this means you will secure compensation for your accident damages after filing but before a trial. In the majority of car accident cases, settlements are possible before going to court. That said, there are steps within the pre-litigation period as well. It is possible there will be a period of notifications and counteroffers.
How long the Maryland pre-litigation recovery process takes depends on the facts of the case. Some settlements occur in weeks, others extend into months. While a year or more is less common, it is also possible when there was a major accident resulting in extensive harm. An experienced Baltimore personal injury lawyer can advise you on the best path forward given the details of your damages, injuries, and losses.
Notification, Answer, and Negotiations
The pre-litigation process begins with the injured party naming the individuals responsible for the injury. The allegation will be supported by evidence, documentation that proves the other party was negligent. Typically, there is a set period for a response of 30 days. There could be a counteroffer for you to review. Then, you and your attorney would then also be given a timeframe in which to respond.
Assuming no settlement has been reached, the parties will move into the discovery phase. This is when both parties gather additional evidence. If this includes depositions, the timeline could be extended as this form of evidence can take longer to collect and review than other forms of documentation. Additionally, there could be an independent medical exam beyond the injured party's medical record. This could be a review of the doctor who treated the patient's experience and credentials, for instance.
There may also be a pre-trial conference, which is a type of mediation. Meeting with a retired judge, the parties have an opportunity to share their stories and submit evidence gathered during the discovery process.
Trials Proceed When Matter Can't Be Settled
It is only when all of the pre-trial processes have failed to lead to a resolution that a case will proceed to a jury trial. This is rare, but possible. Having a  Baltimore personal injury lawyer on your side at every step is a way to protect yourself from a settlement that is not in your best interests. Seasoned attorneys know how to negotiate with insurance adjusters, handle pre-trial litigation, and represent you should the case go to court. If you have extensive bills and ongoing expenses because another behaved recklessly, you deserve to be made whole. 
Are you hoping to secure a settlement for your Maryland accident injuries through pre-litigation negotiations? Share your objectives with an experienced car accident attorney to have your questions and concerns addressed. There are knowledgeable legal professionals available to support you throughout the process, including injury claims and lawsuits. Connect with one of the attorneys at Iamele & Iamele, LLP to discuss a path forward. Our lawyers are committed to justice and fight for our clients' right to a full and fair settlement. Call 410-779-6160 today to schedule your no-cost consultation.