7 Symptoms Of Distress After A Baltimore Accident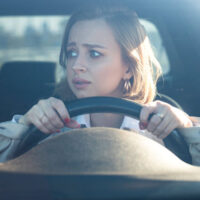 Emotional suffering is possible after any traumatic event, including car accidents. It can take time for the mind and body to understand what happened and process  the complex emotions that follow an upsetting, shocking event. Of course, you need to have your physical injuries treated as soon as possible, but also stay tuned to your emotional wellbeing and connect with mental health professionals if issues should arise.
While it is true that mental health care can be expensive, it is also true that it is possible this care can be part of your financial recovery following a collision. Each situation is unique, talk to a Baltimore car accident lawyer about the worth of your car crash claim.
Emotional Distress Symptoms and Seeking Help
It is natural for individuals to feel upset and shaken in the hours following a collision, but there are some who experience more intense distress symptoms for weeks and months following the event. This could be in connection to physical injuries or could be distress due to witnessing destruction that came as a surprise.
You may want to seek guidance from a mental health professional if you are experiencing any of the following distress symptoms:
Pervasive sadness and
Uncontrolled crying
Anxiety and feelings of fear
Flashbacks
Depression
Sleep issues
Self-medicating with drugs and alcohol
When people are coping with mental health issues or emotional distress, they may be unable to  thrive at school or within their workplaces. Personal relationships are impacted as well. Simply wanting feelings of depression to alleviate on their own may not be enough. Once you have a confirmed diagnosis, whether it is post-traumatic stress or anxiety, a path forward can be paved. Then, you can heal after a Maryland car accident.
Take the Time You Need and Follow Treatment Plans
It is common for people to want to feel better fast, but it may take time to heal, both physically and emotionally, after a traumatic event. Following treatment plans is essential for healing. Plus, doing so can strengthen your personal injury claim. If a person rushes back to their lifestyle prior to an accident and ignores treatment plans, an insurance adjuster could claim your injuries and distress are not as bad as you are suggesting and reduce the value of your claim.
A Baltimore car accident lawyer can work on your claim and negotiate a full and fair settlement package while you focus on getting better. Mental health expenses could be part of your non-economic damage recovery. An experienced attorney can assess what is possible after they review the details of your accident.
Are you avoiding activities you once loved because you are so emotionally shaken after a car accident? Mental health support fees could be part of your financial recovery. To move toward a compensation package, talk to a legal professional. Contact the legal team at Iamele & Iamele, LLP to understand your personal injury claim options. Our attorneys successfully secure compensation for individuals coping with injuries and large healthcare expenses in the Baltimore-Washington Metropolitan area. Contact us today for a free initial consultation.