Your Questions About Future Damages Answered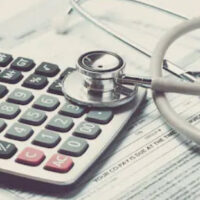 Making a person whole is one of the goals of a personal injury lawsuit. When a legal professional talks about making a person whole, they essentially mean restoring the individual to the position they were in before the accident occurred. So, if there were a lot of expenses in connection to an injury, those fees need to be covered as the victim only had these fees because they were hurt.
The types of damages can include damages that have already been established, such as hospital bills after a person has been discharged, and damages for future fees, if you will need medical care in the future as part of your treatment plan. A Baltimore car accident lawyer can calculate the damages of your particular situation.
Can I Collect for Future Medical Treatments?
Yes, if you were severely injured in a car wreck or other accident, you may be facing months or years of future medical care. For some this includes consistent doctor appointments and treatments. For others, there may be a need for surgery in the future.
Future costs can be part of your personal injury lawsuit as you are legally entitled to financial support for these upcoming costs. After all, it is often impossible to wait until you are fully healed when injuries are serious. Estimating future expenses is an important part of the process as they can represent a substantial portion of a compensation settlement.
What About Future Lost Wages?
Sometimes major injuries force individuals to make huge life changes. For instance, a car accident victim may be unable to work while they recover. Work may no longer be possible at all when injuries are catastrophic. Future lost income is calculated in a specific way, it can't be pulled out of thin air. Documentation for future earnings estimates are necessary. This means your income before the accident will be looked at and a future earning capacity will be determined, this could include lost bonuses and promotions.
Is Emotional Distress also Included?
Permanent injuries could also carry emotional distress or pain and suffering damages. In these instances the specifics of a person's individual situation and lifestyle need to be addressed so a fair amount can be calculated. For example, if a person had a history of running for their mental health and was no longer able to do so because of damage to their leg, that may be taken into account.
When you have questions about future damage recovery, talk to a Baltimore car accident lawyer. With experience in similar cases, they know what to expect and how long the process could take.
Do you have questions about current and future damages following a Maryland accident? If you have high medical expenses, connect with a skilled attorney who can navigate complex claims. Have an experienced attorney work for you. Compensation is possible when another person or party was negligent. Reach out to the legal team at Iamele & Iamele, LLP. With years of personal injury claim knowledge, our attorneys can help. Contact us today for a free initial consultation.