Wrongful Death Possible in Maryland Football Player's Demise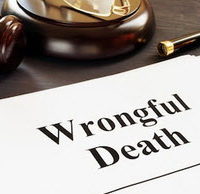 The prospect of a wrongful death lawsuit looms large in the aftermath of a Maryland University football player's demise from heatstroke, reported The Baltimore Sun.
On May 29th, the 19-year-old football player was participating in preseason practices with his teammates. He struggled to finish a set of conditioning drills consisting of 10 long sprints. The team's medical staff first treated the football player before taking him to the hospital. But the damage was already done. The football player died from heatstroke a mere 15 days later.
After this unfortunate incident, Maryland University officials conducted a thorough investigation. The university president and athletic director met with the football player's parents take responsibility for the mistakes that led to this fatal outcome.
In terms of the cause of death, the university president admitted that the football team's staff misdiagnosed the football player's condition. The staff members appear to have disregarded standard practices for treating heatstroke. It does not seem like training staff took the football player's temperature or attempted to immerse him in cold water.
Additionally, Maryland University put several football staff members on administrative leave pending a full investigation. The head coach, the strength and conditioning coach and a staff member. The strength and conditioning coach resigned from his post shortly thereafter.
At this point, the football player's family have retained an attorney. Given the circumstances of this incident — not to mention the university's admission of responsibility — a wrongful death lawsuit seems likely. But until the family files the required paperwork, there is no way to know for sure.
From a historical standpoint, the Maryland football player is the latest in a series of tragedies. Four collegiate football players have died in Maryland over the past decade. In March 2014, a freshman football player at the Naval Academy collapsed during practice. He died three days later. Then in August 2014, a football player for Morgan State University died from heatstroke after a preseason practice.
In 2011, a football player from Frostburg State University died after a practice that required consistent and brutal contact. The player was apparently bleeding and off balance after taking several hard hits. But the team staff forced him back onto the practice field. And the player later died from his injuries.
The Frostburg State player's family filed a wrongful lawsuit against the NCAA, Frostburg State and other involved parties. Nearly five years after the incident, the player's family reached a landmark $1.2 million settlement, reported CBS Baltimore. A portion of that settlement went toward concussion studies, educational programs and a scholarship.
Contact Us Today for Help
If you need help filing a wrongful death lawsuit in Maryland, it can be markedly useful to contact a proven personal injury lawyer. The lawyers at Iamele & Iamele, LLP in Baltimore, Maryland are eager to assist you throughout each step of your case.
Resources:
baltimoresun.com/news/maryland/education/higher-ed/bs-md-maryland-football-20180816-story.html
baltimore.cbslocal.com/2016/08/08/ncaa-in-1-2m-settlement-of-football-wrongful-death-suit/