Workplace Shooting in Maryland Claims 7 Crime Victims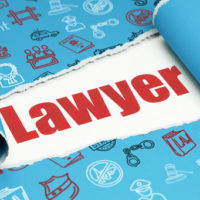 In Harford County, Maryland, a workplace shooting claimed seven crime victims and left four people dead, reported The Baltimore Sun. The shooter was a temp worker who concluded the rampage by killing herself.
This workplace shooting occurred on September 20th at approximately 9 a.m. That is when the 26-year-old shooter entered her employer's distribution warehouse and opened fire. The shooter used a 9mm Glock handgun that was registered in her name.
Two of the crime victims died at the scene. Another victim later perished at Johns Hopkins Bayview Medical Center in Baltimore. The shooter also died at Bayview. The other victims received medical treatment for less severe injuries.
The motive for this crime is still unknown. But the Harford County Sheriff's Office is cooperating with the Federal Bureau of Investigation and the Bureau of Alcohol, Tobacco and Firearms to puzzle together all of the details.
This tragic shooting is the latest violent episode in Maryland in the recent past. There have been three other violent and public shootings over the past 12 months:
June 2018 — A man shot up the newsroom of the Capital Gazette in Annapolis, leaving five newspaper employees dead;
March 2018 — A student at Great Mills High School shot two classmates and killed one; and
October 2017 — A workplace shooting occurred at a kitchen countertop company in Edgewood, leaving three people dead and two people injured.
In each of these unfortunate incidents, the shooters victimized and killed many innocent people. In the aftermath of a shooting, victims and surviving family members face unexpected medical fees, funeral expenses and related costs. In order to help offset the costs of criminal activity, Maryland operates the Criminal Injuries Compensation Board (CICB).
What is the Criminal Injuries Compensation Board (CICB)?
The CICB is a section of the Maryland Department of Public Safety and Correctional Services. In most cases, a crime victim can file a report with the CICB to seek financial compensation as well as other types of aid and assistance. The CICB reviews applications and determines how to allocate benefits to crime victims.
In order to qualify for CICB benefits, a crime victim must demonstrate that they:
Reported the crime to law enforcement within 48 hours of occurrence; and
Incurred a minimum of $100 in damages, costs or lost wages.
Eligible crime victims can apply for financial compensation and other types of assistance from the CICB. Specifically, the CICB offers reimbursement for:
Medical fees and expenses;
Psychological treatment;
Lost wages or earnings;
Bereavement leave of two weeks or $2,000;
Total or partial temporary disability;
Total or partial permanent disability;
Funeral and burial costs; and
Other costs approved by the CICB.
Do You Need Legal Help?
If you or a loved one suffered harm from criminal conduct in Maryland, it can be exceptionally valuable to speak with a reliable personal injury lawyer. The lawyers at Iamele & Iamele, LLP in Baltimore, Maryland, have represented many crime victims and worked diligently to secure financial compensation. If you need legal help, contact us today for a free initial consultation.
Resources:
baltimoresun.com/news/maryland/crime/bs-md-harford-shooting-20180920-story.html
dpscs.state.md.us/victimservs/cicb/index.shtml