Workers' Compensation Considerations for Maryland Employers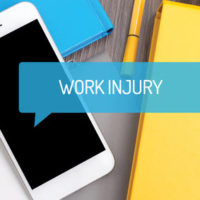 Workers' compensation is a no-fault system designed to handle the consequences of and fallout from work-related injuries. Workers' compensation is referred to as a no-fault system because it does not matter who caused the injury. If an employee sustains injury performing work duties, then workers' compensation generally applies.
The workers' compensation has specific advantages for both employees and employers. From an employee standpoint, they can receive compensation for their injuries and missed work time, without having to file a lawsuit in court. From an employer standpoint, they can avoid lengthy and costly civil trials by paying into the workers' compensation system.
Previous blog entries have addressed workers' compensation issues that are specific to employees. The subject of discussion today involves employer-specific considerations for workers' compensation. The first area of focus involves employer compliance with Maryland laws concerning workers' compensation.
How Do Maryland Employers Comply with Workers' Compensation Laws?
Under Maryland law, employers must acquire workers' compensation insurance. Employers can acquire such insurance through the State of Maryland or the Chesapeake Employers' Insurance Company. In certain circumstances, employers can engage in a self-insurance process. To do so, the employer must obtain permission from the Maryland Workers ' Compensation Commission.
On a related note, Maryland employers must assume the whole cost of workers' compensation insurance. It is not legal to subtract any part of the insurance premium from employees.
If an employer violates Maryland's workers' compensation insurance regulations, they may be subject to $10,000 in fines and misdemeanor charges.
Are Maryland Employers Required to Report Work-Related Accidents?
In most cases, Maryland employers are required to report work-related accidents to the Maryland Workers ' Compensation Commission. If an employee is disabled for more than three days, the employer is responsible for filing a First Report of Injury (FROI) form within 10 days of learning of the work-related accident in question. The employer must send copies of the FROI to the relevant insurance carrier as well.
Are Maryland Employers Required to Display Workers' Compensation Posters?
The short answer is, yes, Maryland employers are required to display workers' compensation posters and other required information. Employers must display such information in a noticeable location in the workplace, ensuring that all employees have easy and ready access.
Contact Us for Help
If you are dealing with workers' compensation claims or other aspects of personal injury law, contact us today at Iamele & Iamele, LLP. Our dedicated Baltimore legal team is prepared to assist you today.